Rest in Peace Dear Lucy........
We Remember You With Love!!!
August 6th 1911 - April 26th 1989
------------------------------------------------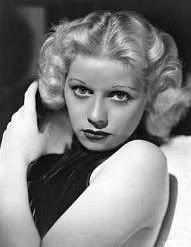 The Determination of the Little Queen
by Amy S. Wiggin
Decades before she became a star on our television screen.
Little Lucille was looking for a way to follow her dreams.
Lucille was bored with her little town.
And the tiny queen was restless, wanted to add some jewels to her crown.
She thought that drama school was her ticket to become a star.
Sadly she didn't get very far.
They said she couldn't sing or dance.
Our Little Queen knew that there had to be a chance.
There had to be.
So the Little Queen went to the House of Carnegie.
Hattie was her name
and in the 1920's the fashion world was her claim to fame.
Hattie was a mother hen who took all her employees under her wing.
The young girls modeled everything from bridal gowns, hats and faux pearl rings.
Lucille was the youngest of all of Hattie's baby chicks.
Hattie knew she had potential, and she wanted her to learn all that she could and wanted her to learn quick.
If she was going to make it in Hollywood,
she had to learn all she could.
Her little chick could be the Queen of the pond.
Hattie wanted her to grow up to be a beautiful swan.
Along with criticism, Hattie also offered praise
Lucille was nervous, but she ascended the stage
On that afternoon day
Lucille felt severe pain, crashed to the floor and on the stage she lay.
For several days, she had a fever,
but the little Queen kept working.
She was a classic over achiever.
Hattie helped her off the floor, and into a cab.
Lucille was worried, about the bills, Hattie said not to worry that she would pay the tab.
As Lucille screamed in pain,
Hattie screamed at the doctors, hours and hours, the wait was insane
Hattie waited with her, guarded her chick in the nest.
As the doctors preformed test after test.
Back at the House of Carnegie, they all prayed.
Lucille's diagnosis was RA.
It was said for life she would be in a wheelchair.
Hattie cried, she was a baby, it wasn't fair.
She sent her back to Jamestown to convalesce.
The young Queen, Hattie's swan was instructed to get some rest.
Hattie told her it would not be long.
She would walk again, the doctors could be wrong.
If the Little Queen would do as they say.
She would feel well enough to return to New York some day.
The daily injections and experimental medicine controlled her pain.
She was weak, but each day more and more strength she would gain
To Hattie, Lucille sent a wire,
To New York, she was coming back
Hattie knew she would easily tire.
Lucille nor Hattie, would be defeated,
Together they devised a plan where she could model and remained seated.
Lucille was the first model with a disability.
Later Hattie taught Lucille how to use her cane as a prop
Again she tackled the catwalk
At the closing of every show she was appointed the beautiful bride.
In her beautiful swan, Hattie felt happiness and incredible pride
Her talent and beauty the world was beginning to see
She asked her surrogate mother, if she took accept other assignments.
Hattie agreed as long as it didn't take away from her clients.
Lucille tested early equipment for durable medical equipment companies.
The research helped her pay the remaining medical fees.
This medical testing and research she courageously endured, helped others in many ways.
Lucille continually supported the disabled cause for all her days.
She knew that she had other avenues to explore.
Hattie supported her decision to be a Chesterfield girl.
This was her ticket to the world.
The beautiful swan was now a Queen
And with her courage and motivation and a few roadblocks in between
to establish courage
The Queen soon realized her dream.
Long before she was Lucy…….She was a definite star.
She never gave up until she had her crown full of jewels.
As well as talent and beauty, courage, determination and motivation were Lucille's most important tools.

Last Update: 7/12/05
Hattie Carnegie thought that a young Lucille resembled 1920's to 1940's actress
Joan Bennett which I believe she did as well,
Joan Bennett and her sister Constance were some of Hattie's most loyal of customers.
Therefore because of this and because of her resemblance to the sisters. Lucille was their mannequin when they visited Hattie Carnegie Inc.
Lucille's resemblance to Joan Bennett continued to help her when
she broke into the movies. Because she was often a stand-in for both Joan and Constance.
Reference: The Importance of Lucille Ball
Lucille's resemblance to Joan Bennett continued to help her whenshe broke into the movies. Because she was often a stand-in for both Joan and Constance.
Reference: The Importance of Lucille Ball
by Adam Woog (page 33)
They were both Early Pioneer Businesswomen

Some of the similaries.....
Hattie loved to work and lived to work, So did Lucy.
Hattie was a pioneer businesswoman so was Lucy.
Lucy was the oldest child. Hattie was the eldest daughter.
Hattie left school to support her family, so did Lucy.
Both Lucy and Hattie's fathers died when they were very young.
Lucy and Hattie grew up poor.
Lucy and Hattie were both task masters and perfectionists.
Lucy and Hattie both helped a lot of younger people, they believed showed promise to be somebody.
Lucy and Hattie both had a passion for games. Hattie created a special table with a light so she could play cards in the dark as she would turn off every other in her house, because she believed it helped her concentrate. She would also gamble till she won.
Lucy and Hattie were very kind and warm hearted to those they loved and gave a lot of gifts to friends, family and charities.
Both had a lot of success and respect in their chosen field.
Hattie was an immigrant from Austria who married an American
( John Zanft)
Lucy was an American who married a Cuban.
(We all know who he is. LOL!!!)
Lucy and Hattie were both self made millionaires
Hattie venturing out on her own opened up her first shop at age 23 (Used to work for Macy's Department Store.)
Lucy left for Hollywood around that same age.
(She used to work for Hattie.)
Lucy and Hattie both had a sense of family being important and turned their companies into a family business.
Both were very hardworking.
Both frowned upon prejudice and were very accepting of differences.
Both faced prejudice as not only early business women but also because Hattie was Jewish and Austrian-American and Lucy was disabled and married a Cuban-American.
I just couldn't believe the similaries these two ladies shared and their are many others those are just the basics.
Funny Girl
-
Lucy NEVER considered herself, a glamour girl type because she was a tomboy growing up Lucy mentioned more than once that Hattie was going to make her into a refined young lady if it killed them both in the process. She never particularily liked modeling, but she loved Hattie, The beautiful clothes and developed close friendships with the other girls. She just didn't like being on display and wearing about forty outfits per day.
Red Stickers
Well one day, I don't really remember why but, all seven or eight girls were lined up. It was probably a fashion show or something I can't recall.
Hattie was also always attempting to get the girls discovered as she was friends with a lot of New York and/or Hollywood big wigs of the time (As at the time she was one herself.)
Lucy decided she wanted to be noticed so she stuck these red dot stickers all over her face.
Hattie being so business like wanted to make sure they were all doing what she asked of them. So she walked down the line.
Lucy was the last one in line and Hattie walked past her and didn't say a thing.
Thinking she had gotten away with something breaking the code of glamour, She started laughing, as did the other girls.
Hattie turns around a few minutes later, and said,
"Lucille, Lucille (rolling her eyes.) "You didn't think I saw that...... Did you?" and started peeling the stickers one by one off of Lucy's face, while struggling the entire time not to laugh.
Full of Hell
Lucy was also nortorious for joking around during fittings. Hattie used to claim she accidently stuck her with a pin and promptly apoligized but Lucy believes she actually did it on purpose to get her to behave. Lucy was only like seventeen years old the baby of the group the other models were two or three years older than she was. So in a way, Lucy grew up in Hattie's shop.
Little Mermaid
-
When Lucy was a teenager her and the other "Hattie Carnegie Models" were in a parade in New York. (Probably Macy's Parade.....lol) Seeing that Macy's provided Hattie with valuable training and her first job upon arriving in the United States from Austria when Hattie was just a teenager herself.
Lucy and the other girls were supposingly riding on a float.
It was a themed float. The girls were dressed as mermaids with the rhinestone covered gowns with designs that actually looked like fish scales. (Knowing Hattie they were probably amazingly detailed.)
Well it started to rain actually it turned into a downpour and when Lucy got back to the shop the dress and those scales were sticking to her skin literally.
She was certain that thanks to Hattie she would have to live her life as a mermaid.
Lucille in her Mermaid Costume-Early 1930'

------------------
"Lucille, You are aggravating my ulcer!" - Hattie Carnegie
I would have loved to have gone back in time, been a fly on the wall just to see how the reacted to one another. I'm sure it was hysterical.
-
It's NOT difficult to love a lady who was NOT ONLY a kindhearted mentor to our beloved Lucy, but somebody who also helped her when she was extremely sick. She also believed in the concept of the Americans with Disabilites Act long before it existed.
Getting Sick
Lucy was so concerned when she got sick, that she would lose her job, because she was having difficulty walking.
Ever since I found out that Hattie told Lucy,
"I'm holding your job for you, as soon as you are well enough to return to New York City you may have your job back. Don't worry about anything, we will work something out."

I have loved Hattie Carnegie ever since, and appreciated how she loved Lucy like her own.
Model Lucille
Whenever I see those old photographs of Lucy modeling Hattie Carnegie's fashions especially since she sat down in a majority of them or wore long dresses so she wouldn't be self conscience about her feet.....or she allowed her to lean against things As a disabled person this warmed my heart, that this lady was so accepting. I am sure Hattie along with Lucy is being rewarded in Heaven.
I also read that one of Hattie's favorite charities, like Lucy, she had many, but her favorite, was .......
"The Columbia University Medical School." and that little free clinic, near it. (Which we ALL know helped Lucy.)
Hattie's nephew also attended Columbia University, He was a year younger than Lucy. He just died last year. I found this out while researching Hattie.
-
Surrogate Mother
When Lucy collapsed in severe pain from the rheumatoid arthritis.
Hattie not only rushed to her side, but she dropped everything and left a showroom full of customers. Hattie went with Lucy to the emergency room and/or doctor's because she was concerned about her friend.
Lucy regarding Hattie
I remember reading a few comments Lucy made regarding Hattie Carnegie.
She said she was screaming and crying in pain and fear all the way to the hospital. Hattie was holding her hand trying to keep her calm even though she was just as scared herself.
Hattie stayed with her through all her medical testing and the like. So Lucy wouldn't have to endure it alone because she was just a young teenager.
Hattie also paid for all of Lucy's medical expenses due to her sickness, the hospital room, the medication everything. She was so motherly toward Lucy.
Even though she wanted despartely to stay in New York City. She felt guilty taking any further charity from Hattie.
When she decided her only other option was to go back home to Jamestown. Hattie insisted on paying for her train ticket back to Jamestown.
Hattie promised Lucy when she was well enough to return to New York City. Her job would be waiting for her. That promise she kept.
Modifying her job to meet her special needs making Lucy the first disabled model and one of the first to be photographed sitting down in at least 90% of photographs. The rest leaning against something to help her stand.
Hattie and the other girls assisted Lucy because she had to change outfits quickly and because she was in a lot of pain.
She sometimes needed assistance.
Lucy also said, Once she was totally up on her feet again. Hattie taught her how to walk with grace again.
I just think Hattie Carnegie was such a kind hearted wonderful person.
Most people who worked for Hattie said she was a tough task master with a heart of gold.
I am sure she has earned her wings in Heaven.
-------------------------------------------------------------------------------------------

Here is what Lucy had to say about Hattie Carnegie.
This is my all time FAVORITE Lucy story, and the reason, I came to love and respect Hattie as well as Lucy.
"I couldn't be a failure at seventeen, so I stayed on as a model with Hattie Carnegie until tragedy struck.
I was working one afternoon, it was just after lunch, and there was this big show. Hattie's salon was packed. Everybody was there, including Joan Bennett, and I made my first entrance. I was in the middle of the floor, and all of a sudden it was like two hot pokers were stuck through my feet and right up my legs. Well down I went. Right in front of everybody. God, I've never felt pain like that in my entire life. All these high class dames, just stared at me as if I were crazy, all except for Hattie......
I was lying on the floor screaming and writhing in pain. Hattie came over and picked me up off the floor. She was a great lady. She let the show go on without her, and she went with me in a cab to see her doctor.
She tried to keep me calm, but I just screamed and cried all the way there.
I was told by Hattie's doctor that it was rheumatiod arthritis, and that I was going to have to spend the next few months in bed.
I was devastated, I wanted to stay in New York, but I hadn't any money. Hattie paid all my medical bills and transportation back home to Jamestown."
Per "Lucy in the Afternoon"
Upon her return to New York, this is what Lucy had to say about Hattie Carnegie.
Even though, I Still had pain, as soon as I could move again, I headed right back to that railroad station and New York City.
The first day back in New York was on of the coldest days I've ever exprienced in my life, I was wearing four layers of clothes, and I could not keep out the chill my legs were still really killing me.
Hattie was as good as her word, and she gave me my job back.
When I finally could walk again, Hattie taught me how to dress, how to stand and how to walk with grace again. I won't ever forget her kindness.
"Lucy in the Afternoon"
Lucy on leaving for Hollywood.
I wanted to be a "Goldwyn Girl" but I told them I couldn't give them an answer right away, but I would call them with my decision.
I went right to my surrogate mother, Hattie Carnegie, who told me,
"Lucille, Honey, when opportunity knock's, you must open that door."
In the Summer of 1932, she traded the hot streets of New York for the unbelievably hot desert in California.
------------------
Lucy speaking about one of her first roles in Hollywood.....
"I got a job in "Roberta" with Fred Astaire and Ginger Rogers.
I walked down a staircase in a fashion show wearing a white satin dress and a white ostrich feather cape.
I remembered how Hattie had taught me how to walk and turn. It worked, I stood out and was offered a contract with RKO."
Lucille had a walk-on role in the Ginger Rogers and Fred Astaire Roberta-1935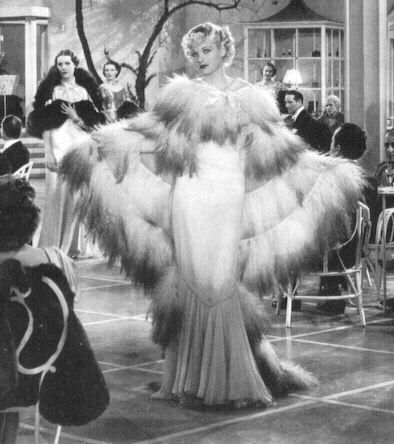 ----------------------------------------------------------------
- --------------------------------------
Hattie always wanted the girls to see the world. In this case the United States Capital.
Lucy and the other girls took part in a special fashion show in Washington, D.C.
After the show, she took some of the girls around for some sightseeing At least Lucy, to meet some of the V.I.P.'s of Congress, The President etc.
Some of the girls weren't the least bit impressed, but Lucy was considering she had NOT been too far out of Jamestown when she was younger. Hattie being an Austrian Immigrant who officially became a United States citizen on her own accord, after a few years of living here. Hattie loved just about everything about her adopted country and wanted to share her patriotism.
Hattie also loved the fact that Lucy enjoyed travelling as much as she herself did.
Lucy and Hattie went on a lot of little trips together. Hattie grew up poor as did Lucy and both were determined from a young age to be somebody important.

Dream is a wish your heart makes
They acheived their dreams, going to the top of their chosen fields
Lucy as we now was "The Queen of Comedy" and "First Lady of Television"
Hattie Carnegie as "The Queen of The Fashion World."
Hattie sensed this same drive to succeed in Lucy that she herself had at the same age while working at Macy's Department Store and just helped her along the way. Not only by being a second mother to her, but making an effort to introduce her to
"Very Important, Very Successful People."
Goldwyn is Calling

When the chance was offered to Lucy to leave New York City to be a Goldwyn Girl, She knew she would have to get Hattie's blessing to go.
Hattie knew she would be losing one of her best models and would miss a dear friend that she loved like a daughter, She told her,
"Lucille, When opportunity knocks honey, You must open the door." That was a Wednesday afternoon in the Summer of 1932.

She knew in her heart that she wanted to be a star, Lucy was very scared of the unknown, because she had just regained her ability to walk not long before, she was extremely worried about the dancing involved in her new career, but Hattie encouraged her with a little tough love to go out to Hollywood.
That following weekend, The two ladies said their tearful goodbyes.
--------------------------------------------------------------------------------


Hattie Carnegie Model to
Chesterfield Cigarette Girl
When the Chesterfield Cigarette company saw that famous ad that Lucy did for Hattie Carnegie Inc.
That photograph of Lucy with the hat was actually from a Hattie Carnegie ad when she modeled for her.
Sketch Artist
Hattie hired a sketch artist, to draw the girls in various hats, dresses, jewelry etc to be sent to customers upon placing an order from her shop.
Hattie explained in her Life Magazine Interview,
She used to include pictures or sketches of the various models wearing what the customer ordered......Along with a swatch of material if it was a dress, so the customer could see the color.
Hence the picture of young Lucille was sent to many of Hattie Carnegie's customers. Hattie also chose Lucy to do mostly print work for her and that meant magazines and advertisements.
Most went national as Hattie Carnegie was
THE TOP DESIGNER OF THE 1920'S. She was very famous back then. Hattie used to be a household name at one time.
The Hattie Carnegie print ads and her famous sketch she had had drawn of Lucy caught the attention of the Chesterfield Cigarette company, and they contacted Hattie.
Hattie being the intelligent lady she was "Thank you very much. LOL" They asked her what model she recommended. She stated, "Lucille Ball"
The Chesterfield Ads lead to her being discovered by Agent Sylvia Hablo while she was walking down the street in New York City. As luck would have it, Sylvia worked for Sam Goldwyn.
Sylvia recognized Lucille as the Chesterfield Cigarette Girl and informed her their was an opening for a chorus girl as the other girl who was selected was pulled out of the lineup by her mother and there was no time to test she had to leave for Hollywood this Saturday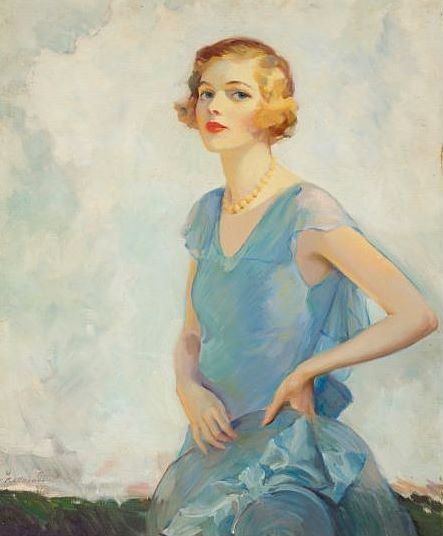 .
No Exceptions.

She asked Hattie's permission if she could break contract to work for Goldwyn.
Hattie Carnegie and her husband Major John Zanft were personal friends of Goldwyn, So Hattie happily gave her blessing telling her young prodigy
"Lucille Honey, When opportunity knocks, you must answer that door."- Hattie Carnegie-1932
Hattie Carnegie had a major hand in not only mentoring Lucy but helping get her discovered, she was always proud of her.
Stating in an interview.
"Lucille was my Pride and Joy."
That is why in many things you read about Hattie Carnegie It states she discovered Lucille Ball.
Even though it wasn't offical. In a way, She did because she opened doors for her. The rest is history.
Hattie really was an IMPORTANT part of Lucille Ball's career.
I respect Hattie for so many reasons, Especially for helping Lucy.
I take great pride in wearing clothes with Hattie Carnegie labels.
--------------------------------------------------------------------------------
This is from the website of a lady named Carol who I correspond with on occasion.
She and her husband both have rheumatiod arthritis and she put this tribute to Lucille Ball on her site, she mentioned Hattie Carnegie so therefore, I thought I would add it to the Hattie-Carnegie.com
I didn't think she would mind.

Lucille Ball is revered as the queen of comedy. She left a legacy of film from "I Love Lucy" shows and other work that live on long past her death in 1989. Her body of work supplements our memories of "Lucy" as an actress, comedienne, and clown. The characters she played were often portrayed with vigorous physical comedy, and required endurance, timing, and energy. With this realization, a little known fact about Lucy becomes somewhat unbelievable. As a teenager, Lucille Ball was diagnosed with rheumatoid arthritis.
As a 17 year old girl possessing aspirations of becoming an actress, Lucille Ball went to New York City with the intention of making her dreams come true. She was not an overnight success, and struggled through theater school, working as a chorus line girl, and as a model. When she began working for Hattie Carnegie's internationally famous dress shop as a model her luck improved. She was then in a world of rich society women and glamorous movie stars.
On one particular day while standing on a dais for a fitting at Hattie's dress shop, Lucy felt excruciating pain in both her legs, as if they were on fire. This incident was preceded by several days with a bout of pneumonia and fever. Hattie sent Lucy around the corner to her doctor. The doctor advised Lucy that the pains were arthritic, possibly rheumatoid arthritis.
He described rheumatoid arthritis as an incurable disease which becomes progressively more crippling until the sufferer ends up in a wheelchair, and instructed Lucy to go to a hospital immediately. The doctor gave her the address of an orthopedic clinic near Columbia University.
Lucy sat for three hours at the clinic, awaiting her turn. By the time she was seen by the clinic doctor Lucy was crying and half fainting from the intense pain.
After examining her, the clinic doctor shook his head, and asked her permission to try a new, radical treatment described by Lucy as "some kind of horse serum".
She agreed to the treatment, willing to do anything for some relief. Lucy stayed in her room and the doctor came and gave her the injections for several weeks, until her money ran out.
Her legs were not better and she decided her only option was to return to her parents home in Jamestown, New York.
At this point Lucy described herself as "discouraged, but not terribly frightened".
At her parents home, Lucy was lectured by her grandfather on taking better care of herself. Her mother devoted her evenings to massaging her legs and cheering her up.
Months passed by, and Lucy was still in such pain that she described the time that passed as a blur. The horse serum injections were continued. It was a highly experimental treatment, last ditch effort and Lucy considered herself a guinea pig.
Gradually the pain subsided and finally one day with the support of her fgrandather and doctor, Lucy stood up, feeling wobbly and unsteady. Her left leg was now somewhat shorter than her right leg and it pulled sideways. To correct this she began wearing a 20 pound weight in one of her black orthopedic shoes. She continued to convalesce at home. Though Lucy had residual pain she was able to take a part offered her with the Jamestown Players, and she later returned to New York City in search of her dreams.
REFERENCE: "Love, Lucy" by Lucille Ball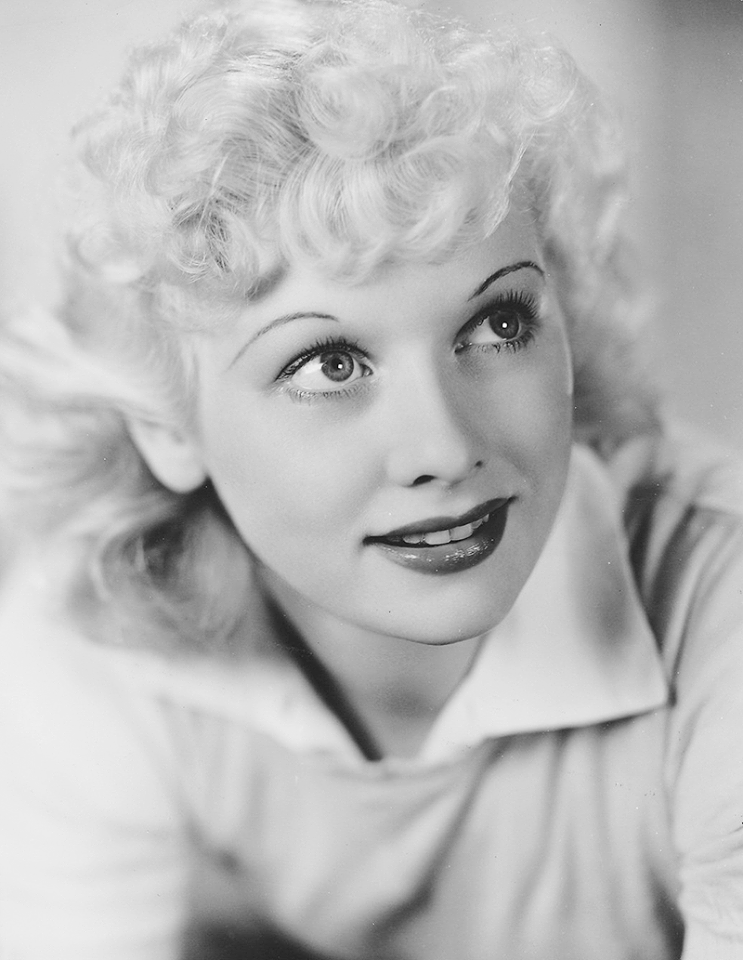 -Lucille Ball and her Courageous Battle with Rheumatoid Arthritis
When Lucille Ball was just 17 years old. She had collapsed in severe pain while she was working for fashion designer Hattie Carnegie.
Hattie had attempted to persuade young Lucille to go to the doctors for a checkup as she was getting sicker and sicker.
Lucille had been feeling sick for some time, and her legs were very weak but she just dismissed the symptoms as a case of the flu and didn't think twice about till the day she collapsed on the floor of Hattie's shop
Lucille Ball was told by Hattie's doctor that she had rheumatoid arthritis, and that it was progressive meaning it was going to get worse, till she ended up confined to a wheelchair for life. Young Lucille determined to walk again courageously volunteered to become a guinea pig thus testing early forms of medication, treatments and durable medical equipment
Rheumatoid Arthritis isn't really arthritis at all. .....It's an autoimmune disorder which basically means that the body's immune system is attacking itself. The symptoms of rheumatoid arthritis most often start showing up over a period of a few months but with some people it seems to appear overnight. Patients often go through cycles of severe to light symptoms.
Some of the symptoms of rheumatoid arthritis are………
Joint swelling-Especially in the hands and feet
Joint tenderness, stiffness and pain most often in the morning
Lumps under the skin called rheumatoid nodules found on bony sites most common on elbows, hips, heels and the back of the head, Yet they can also form under the skin, in the fingers, toes, heel pads or tendons
Cartilage and bone destruction, when this happens, the joint becomes deformed and immobile, most often seen in hands and feet but can also occur in the knees, hips and shoulders
Patients can also experience weight loss, low- grade fever and fatigue because of the diseases affect on the body.
Rheumatoid arthritis and other immune system disorders affect women two to three times more often than men.
In most cases, Arthritis generally affects the older senior citizen population, with rheumatoid arthritis the opposite seems to be true as the majority of patients are diagnosed in their adolescent years.
Some are diagnosed earlier and some later but the majority of patients are diagnosed between 14 years of age up to the early 20's
Some patients can go through extended periods of remission where no symptoms are present

Rheumatoid Arthritis is a very serious disease, As it not only makes the joints sore and stiff. It also affects the body's vital organs, like the membranes of the heart, lungs, and can affect the eyes. Because the person with rheumatoid arthritis has a weakened immune system they can often become seriously sick and can end up hospitalized with common every day ailments such as colds, which can develop into pneumonia.
People that have had rheumatic fever in the past can develop rheumatoid arthritis, in Lucille Ball's case her heart was severely weakened due in part to the rheumatoid arthritis which was probably further aggravated by her years of chain smoking.
When Lucy was diagnosed just about every drug on the market was experimental and there were very few if there were any restrictions at all on their use. This just goes to show, what a courageous young lady that Lucy was especially considering she wasn't even out of her teenage years yet.
The doctor would give young Lucille the injections, than test their effects and her reaction to them.
It took weeks for the injections to begin working and the young girl spent many months in unbelievable pain, but gradually the injections begun to work, and Lucy was finally able to stand up and walk again. Progress was slow, but happily progress was won.
Lucy had to wear the old fashioned leg braces which were metal with an insert for an orthopedic shoe for sometime when she went back to her modeling job with Hattie Carnegie. Hattie believed in young Lucille, so much that she modified her modeling assignments and allowed Lucille to poise for photographs while sitting down or allowed her to lean against various props if a photo shoot called for her to stand up. Hattie also had Lucille model long dresses or coats for her so her metal braces and orthopedic shoes would not be an issue. She also permitted Lucy to do a lot of print ads and magazine advertisements as opposed to the runway
The following quotes were taken from "Lucy in the Afternoon" Lucy discussing her own illness.
Lucy believed in walking where she going, whenever she could because she considered herself fortunate to be able to walk at all.
Lucy said, "I was so scared then." Then shaking off any insights she had, She added, "What difference does it make? I got out of bed, didn't I?"
Lucille Ball and Wildcat………….The show was an instant hit, but the eight shows a week were taking it's toll. All the elements she once suffered –the osteomyelitis, the rheumatism, the dehydration, and the exhaustion-were coming back all at once. When she came down with the flu, the audience would not accept the understudy. After several more bouts of sickness the final curtain came down on WILDCAT

---------------------------------------------------------------------
Lucy and her Generousity
The Heart Fund, which I now believe is The American Heart Association
The American Cancer Society
Easter Seals Society
National Arthritis Foundation
Los Angeles Children's Hospital Orthopedic Unit
There were many others but those charities were Lucille Ball's main focus.

----------------------------------------------------------------------------------------
REFERENCES AND INFORMATION ON RHEUMATOID ARTHRITIS ……….
Arthritis-Symptom.com
http://www.arthritis.org/conditions/DiseaseCenter/ra.asp
http://www.seffera.net/jra/links.html
http://mentalhealth.about.com/gi/dynamic/offsite.htm?site=http://www.arthritis.org
http://arthritis.about.com/library/weekly/aa072997.htm?iam=savvy&terms=Lucille+Ball+and+Rheumatoid+Arthritis
---------------------------------------------------------------

Hattie Carnegie saw much of herself in young Lucille Ball thus Hattie wanted her to succeed and believed in her so much that she was very strict with the young girl.
Lucille was the youngest model Hattie had ever hired. She was two or three years younger than Hattie's other models and she was relectant to hire someone that young, but did so on the advice of a friend.
This was Lucille's first professional job and she was introduced to many famous people due to her employment with Hattie Carnegie and she often traveled to interesting places with Hattie and the other girls, even perticipating in a famous show for the Congressmen's wives in Washington, DC
Lucille met many rich, eligible young men due to the fact that she was a Hattie Carnegie model. Beautiful Lucille was asked for her hand in marriage on several occasions but she never accepted any proposals because at 17 years of age marriage was the last thing on her mind. Like the other models though she dated quite often and Lucille who was too proud to take charity would take home all the leftover food from those fancy dinners that she was invited to.

Lucy Discusses Hattie Carnegie
Reference: Love, Lucy
---------------------------------------------------------------------------
Lucille Ball discussing Hattie Carnegie in her autobiography, Love Lucy
My reference "Love, Lucy" by Lucille Ball
page 44
------------------------------------------------------------------------
Back to New York I went and this time my luck improved. I moved into an atmosphere of guided elegance. I became a model at Hattie Carnegie's internationally famous dress shop on East 49th Street. Overnight I found myself in a world of rich society women, glamourous movie stars and free spending men-about town.
Hattie was born Henrietta Kanengeiser, the daughter of Viennese immigrants who settled in Manhatten's Lower East Side. When Hattie opened up her first shop on Tenth Street, she took the name Carnegie in tribute to one of America's greatest success stories. Her partner Rosie Roth, whom I got to know very well, designed the dresses and Hattie made the hats.
Hattie combined unerring good taste and a shrewd business sense; her shop was a fabulous success from the start, and she and Rosie moved uptown, nearer the carriage trade. Just a few years before I first went to New York, Hattie had bought a brownstone at 42 East 49th St.Her salon was lavishly beautiful, with entire rooms of gold leaf antiques from French Chateaux. Hattie was a tiny dynamo, direct and outspoken. She wouldn't let anyone buy a dress that she considered unbecoming. Gertrude Lawrence once spent $22,000 in a single afternoon in her shop. I'm told she would have spent more but Hattie didn't approve of some of her choices.
Hattie told me how to slouch properly in a $1000.00 hand sewn sequin dress and how to wear a $40,000 sable coat as casually as rabbit. Since I was her youngest and least inexpeirenced model. I was soon covered in bruises where she kicked me in the shins to remind me to bend my knees properly or pinched me in the ribs to make me raise my chest higher. Fiery, volatile Hattie fired me at least once a week, but like all the other models. I responsed not to those outbursts but to her great warmth, and I loved her.
Mostly I modeled long slinky evening gowns and suits, Thirty to forty changes per day. With each change I slipped into matching shoes, whether they were my size or not, and went wobbling over the ultra thick carpet. By night time my feet were as swollen and sore as my shins. For this I earned the pricely sum of $35.00 per week. Good wages back in 1929.
Connie and Joan Bennett were frequent customers and I lost no time in bleaching my hair the color of Joan's and imitating her style. Flat on top with dippy waves on each side.
Joan Crawford, Gloria Swanson and Ina Claire also came to Hattie's. I tried to analyse their styles; how they walked and moved their hands and eyes, and how they talked. I also scrutinized the Social Register, full of Vanderbilt's,and Whitney's and Rhinelander's to whom a price tag was just something a maid snipped off a dress. Barbara Hutton bought carloads of clothes. And at the Plaza and St Regis and St. Pierre Hotels where we appeared in all the important fashion shows, I learned to recognize all the leading debutantes.
I didn't know it at the time, but I was storing up a lot of useful knowledge. An actress must draw upon her background; what she has lived, seen and observed. It's often been pointed out that Ginger Rogers and I can function on any level; high society, middle class or street urchin. A superb comedianne like Irene Dunne was only convincing in well bred parts. Ginger could play a finishing school girl, a housewife or Kitty Foyle. I can be as regal as a marquise, if the part calls for it or peel a potato convincingly.
By the time, I worked for Hattie. I was no longer Diane Belmont, but Lucille Ball. I can't say that I enjoyed the life of a high fashion model; I hated the stagnation that sets in when you are just a clotheshorse. At Hattie's, I felt like a well dressed dummy, But I did get get out and see things and meet people for the first time in my life, and some pretty funny things could happen.-Love, Lucy
Toward the final years of her reign with Hattie Carnegie. Lucy took several other modeling assignments. Hattie had a set of rules regarding other employment of her models and designers to safeguard her own business.

-------------------------------------------------------------------

Hattie Carnegie's Rules for Employment

Additional employment had to meet the approval of Hattie
Employees were allowed to take other employment as long as the other company was not in direct competition with Hattie Carnegie Inc. (Exceptions if designer was a former trainee of or personal friend of Hattie Carnegie.)
Additional employment could not have interfered with the responsibilites and job duties of said employee with Hattie Carnegie Inc.
Hattie encouraged education whether possible for choice of trade whether formal or informal.
Hattie NEVER stood in any employees way if they wished to pursue other employment to bring them up the ladder of success whether it be within her company or elsewhere.
(If she was given notice or a good/important reason to be let out of their employment contract with Hattie Carnegie Inc.)

For More Information on Lucille Ball, Hattie Carnegie and Lucille Ball's Modeling Years (1928-1932)
Please refer to my Essay, How Amy Became a Hattie Carnegie Fan
------------------------------------------

Happy Birthday Lucille
August 6th 1911

Lucille Desiree Ball was born in Jamestown, New York on August 6th 1911.
In Loving Tribute to Lucille Ball on what would have been her 93rd birthday.
I wanted to explore the contributions of Lucille Ball and Hattie Carnegie and the similaries they shared.
The Beginning

The early life experiences of Lucille and Henrietta were similar in many ways.
These early life experiences would ultimately lead to their strong work ethic.
They both lost their beloved fathers, which affected them deeply for the rest of their lives.
Lucille and Henrietta were young teenagers when they went to work to support their families. Neither of the girls had much of a childhood because they had to take responsibility for younger siblings.
Both women were extremely close to their mothers and took care of them for the rest of their lives.
Even though the relationships they held with their mothers were very different.
Little Lucille
Lucille's mother was very young when she gave birth to her. Lucille's mother also lost her young husband to typhoid fever when Lucille was just a toddler, Lucille was very afraid of birds, because when she was told about her father's death, a black crow flew through the open window and a picture fell off the wall. Lucille reminded this event vividly despite her young age, and always associated birds with death. When Lucille's father died. Her mother, De De was also five months pregnant with Lucille's younger brother.
Lucille's mother was often absent from the family while Lucille was growing up, and for a time was married to a man who didn't like children and did not wish to be a father.
Lucille was raised by her maternal grandparents.
( Although, Lucille's grandmother died when she was eight.)
Lucille's mother eventually chose to divorce Lucille's stepfather, because he would not accept her children and she returned to the family.
Lucille adored her mother and was very close to her throughout her life. Still De De was more like an older sister instead of a mother to Lucille. Lucille always referred to her mother by her first name.

Little Henrietta


Henrietta's relationship with her mother was more traditional. Henrietta's mother took on the traditional homemaker role. Henrietta was the second eldest of seven children.
The family immigrated to New York City from Austria when Henrietta was a young teenager because the family lost their home and many belongings due to a house fire.
At the time,there was extreme prejudice against the Jewish population in Austria. Henrietta's father was a hardworking tailor, but due to intolerance the family hadn't any money.
Isaac decided there wasn't a future in Austria thus settled his family on New York's Lower East Side in a Jewish neighborhood near the garment district where he was certain to find employment and a new life for his children in America, but not long after they settled in the United States
Isaac Kanengeiser died from a sudden illness. The family hadn't any money, and they resided in the tenenments. Henrietta's mother had recently given birth to another baby. After the death of her father, Henrietta was the primary breadwinner of her family.
(Henrietta only had a sixth grade education quitting school at twelve years old to help support her family.)
Henrietta's mother remained a homemaker.

Drama School


When she was just 15 years old. Lucille had talked her mother into letting her attend drama school. She was very shy and withdrawn at the time. Lucille attended the John Murray Anderson-Robert Milton Theater School in New York City, but was surprisingly rejected by the school. They told her that she might as well go home because she hadn't any talent and would never make it in show business. Lucille wasn't ready to give up, and return to Jamestown, so she auditioned for theatre roles,
She sadly, didn't have much luck, but she had determination.

Macy's Department Store

When her family arrived in the United States. Henrietta struggled with the English language, so she cleaned houses, to bring in income to her family. She often cried herself to sleep at night because the more well to do people that she worked for were snobbish
They made fun of her accent, her religion and her culture in general.
When she first begun dating an American, her first love and future husband, John Zanft. The couple faced much prejudice.
They had a embattled courtship, and fought to be together despite objections
When Henrietta became more confident in her speaking skills, her life improved a little, she got a job in the garment factory, where she worked on the assembly line, encouraged by her friends she sought employment through Macy's Department Store.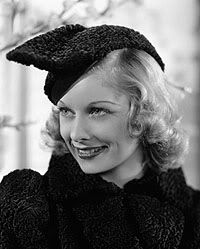 Models


Ironically both Lucille and Henrietta began their careers as models to support themselves and their families.
Still wanted to achieve her dreams and wanted to remain in New York, Lucille turned to modeling.
Hattie Carnegie was reluctant to hire a young girl of seventeen, and was very tough on Lucille because she was very young and inexperienced as a model. Hattie often ended up kicking Lucille in the shins to remind her to stand up straighter or pinching her in the ribs, so she would learn not to slouch.

Her Hattitude


Hattie Carnegie was very direct and outspoken.
Hattie lost her patience with teenaged Lucille, because she was often joking around when Hattie thought that she should be serious.
Fiery-tempered Hattie fired Lucille once a week. Lucille never took her seriously, and would leave the shop laughing knowing that once Hattie had calmed down she was going to receive a phone call promptly rehiring her.
Hattie never denied her bad temper, and admitted that she was tough on her young trainees, she never denied, but also defended her bad temper and stated,
If these young people couldn't take direction from her, how did they except to make it in their chosen careers.
Hattie was never a designer and never claimed to be, she was a fashion editor and teacher.
Being an educator she was very strict and only hired young people who she felt had ambition and showed promise of a bright future. Although she never coddled any employee, she had a kind and generous heart. When Lucille was sick Hattie modified her job for her and paid her medical bills.
Lucille hated modeling, and being on display. However she loved Hattie and her modeling days prepared her for a future career.
Hattie also had a loving maternal side.

Strict Employers


Young Henrietta also had a strict no nonsense employer. Her boss at Macy's was named Isador Straus. He took over the department store after the death of R. H. Macy.
When Henrietta took it upon criticize a dress stating that in her opinion that it would look perfect with beaded pearls and fur cuffs and a collar would be a nice addition.
Her boss replied, "You're such a stupid girl, You never put a fir collar, cuffs and beads on an evening gown, You are completely crazy!!!!!"
He finally decided to implement Henrietta's idea, because he was frustrated with her.
He was surprised when the dress sold like hotcakes. He finally took her seriously.
Henrietta was a salesgirl, then took a higher paying job, as a model, but like Lucille she dreaded modeling and modeled to support herself and her family.
Henrietta was very tiny, and was very embarrassed by that fact.
She was always considered cute, but never beautiful.
When they offered her millinery training it was her dream come true, and she excelled at hat-making. Henrietta was forever referred to as Hattie.

Change of Heart

He didn't like her in the beginning, but began to respect her ambition and considered her his young prodigy, when he drowned in the sinking of the Titanic two years after Hattie left Macy's, Hattie was heartbroken and never forgot the ideals and work ethic her boss instilled in her.
Hattie Carnegie was the first successful female American designer and pioneered many design trends that are still widely used today.
(Please see the facts section for additional information.)

Lucille-The First Woman President


Lucille Ball and Desi Arnaz acquired the old RKO studios in 1957. Lucille did not want the studio, she did not wish to expand upon Desilu Productions.
The couple had begun their production company in the autumn of 1951 to produce the beloved sitcom, which was titled, "I Love Lucy."

Lucille as a Pioneer


Lucille Ball by the 1950's former model and Queen of the B's, picture actress became a household name. Lucille had achieved her ultimate dream working with her Cuban husband on a sitcom. They were going to be together at last
I Love Lucy revolutionized television. Many of pioneering innovations first use of the three-camera technique, taping before a live audience, Lucille's ground breaking on air pregnancy,
and the first mixed marriage featured in a sitcom.
It was Desi Arnaz who wanted the studio, not Lucy. She was informed of his purchase of the former RKO Studios after a taping of an episode of The Lucy-Desi Comedy Hour. The series of hour specials, the couple produced according to their contract.
In 1960, with their marriage on the rocks, Lucille Ball and Desi Arnaz sadly divorced an era had ended. America was shocked and saddened by their separation.

On her Own


Lucille and Desi continued to work together,but by this time, Desi had developed alcoholism. The couple found it painful and difficult to work together. It was either Lucy or Desi. Lucy did NOT want the studio because she lacked confidence in her management abilities, but reluctantly accepted the task.
She did not wish to put thousands of employees out of work.
She always underestimated her amazing business skills.
In 1962-When Lucille bought out Desi's share of the company,
Lucille became the first woman president of a production company.
Here is a story about Lucille Ball and Hattie Carnegie that I thought I would share because it leads directly into my topic for this week.
Speakeasies, Prohibition and The Roaring 20's
By way of Hattie's relatives.......
One evening a small group of Hattie's employees, Lucille included, wanted to go out on the town, but they didn't want to go to the usual places. They asked Hattie and her husband if they could borrow their car so they could leave the city to travel outside of town.
Hattie said that they could borrow the car, but she had set down a few rules beforehand, lectured them about utilzing the car safely, that they were not to get in any trouble, and set a curfew for them to return with the car. She didn't want them driving at all hours of the night. They were late returning and way beyond the agreed upon curfew. Hattie was getting very worried. When they finally returned Hattie hit the roof. She was very concerned that they had been in an accident. When she found out that they were okay and they simply disregarded her rules, she became very upset. The group decided to go to an illegal speakeasy. Hattie's niece and nephew were also in attendance at the speakeasy. Hattie was yelling at the entire group while they were all beginning to turn green. Hattie's husband John defended the kids. He told her, "Hattie, they are just kids, calm down! You know that we even have illegal liquor right the in the apartment, which we have made ourselves." That comment just turned Hattie's anger toward John. They deliberately disobeyed her rules. The group wanted to be excused for the evening to go to sleep after she finished her lecture. I am sure the entire building was aware of Hattie's temperamental reputation. She let them go, but wanted to teach them a lesson. She told them that she didn't care how sick they were they were to be at work promptly by nine the next morning. Absolutely no excuses would be accepted. She would make certain they were there.
Hattie made them all work the next day, despite the headaches, Lucille included, and they were all very sick. They had to keep excusing themselves. By mid afternoon Hattie had caved in and let them call it a day because they were far too sick to be productive. She was still very angry and told them to leave in a stern manner. That was the last thing she said to any of them for the next three days, unless it was work related.
Many times I have thought that a temperamental Hattie could be unreasonable with Lucille and her other employees, but this time I must say that I agree with Hattie. She was not angry because they were out drinking, but because they were driving a car while intoxicated. I don't think was a crime back then, but still very dangerous and could result in death or a serious accident. She was older and wiser then her young employees. She knew that they were mingling with the wrong crowds at those illegal speakeasies and could have ended up being arrested or worse, injured. Hattie was just showing motherly concern. She was also upset because, at the time, a young Lucille, along with her nephew, were only 17 years old. The others in attendance were a few years older, and Hattie expected them to exercise responsibility.
Hattie actually still allowed employees to borrow her car well into the 1940's, but they were all told the speakeasy story and forewarned.
Immigrants and Prohibition In the United States before Prohibition (1920-1933)
Drinking alcohol was not considered a social problem in society. Women usually did not drink nor smoke because this behavior was still considered unladylike. Men often went into the saloon to have a drink or two after a hard day of work, but most did not drink to excess and went home to their families. Immigrants drank alcohol on a daily basis with meals because in many of the countries they immigrated from had dirty rivers and streams and the water would make them very sick. Alcohol was distilled and was heated to a boiling point and cooled therefore all the germs that could make people sick were killed by the heating process. The benefits of the heating and cooling process were soon discovered and put into effect. Immigrants such as Hatties parents believed that drinking wine was safer than drinking water. The Kanengeisers and other immigrant families in their neighborhood served their children wine with dinner, from the time the children were two or three years old, as soon as they were weaned off of mother's milk. Parents often put a little bit of wine into a baby bottle to help the baby sleep, so the parents could get a good nights rest. Around the turn of the century people worked from sunrise to sunset, so it was important that the baby would sleep through the night. Because of this practice, European immigrants were very tolerant of alcoholic beverages. They were raised with wine and beer as a daily staple in the diet and it was not harmful. There wasn't any cause for outrage within their population or communities were they settled.
Civil War and Alcohol
Those born in America began to have a different outlook on the drinking of alcohol after the Civil War. Most of this was due to the extreme lifelong injuries and disabilities that the veterans of the War between the States had suffered. There were very primitive methods of pain control throughout the war. Anesthesia, although available at the time, was limited by the amount of injuries. Chloroform and ether were still in the experimental stages and was already in short supply so it had to be rationed. Doctors would often resort to getting the patient very intoxicated until they were passed out and perform the needed and often life saving medical procedure. Alcohol was also offered to the patient during the healing process. Application of alcohol to wounds killed germs and sped up the healing process. Nobody really knew how this worked, but the important point to the patient and the doctors was the fact that it did. Alcohol was given to the patient to ease their pain. Alcohol was seen as an effective and useful medicine.It was after the Civil War that problems begun to arise. Returning soldiers were now addicted to alcohol. The addiction process was also misunderstood by the general public and doctors were just beginning to realize it for themselves.
Religion and Alcohol
Religion was an important part of society. Worshiping and understanding God was very important. Most families worshipped God whether in a church, synagogue or through independent study at home. Places of worship were where people shared ideas and ideals were shaped.
Society was now beginning to see drinking differently as an evil that should be outlawed and stopped. It was no longer just drinking to excess, but now enjoying a glass of wine at dinner or a drink after work was frowned upon.
Around the 1890's was the real beginning of prohibition. Although it wasn't officially outlawed until 1920's, only immoral people frequented and drank in saloons where another evil -"gambling" was commonplace. Prohibition was slowly being enacted in several states beginning in the late 1880's, but was not enforced and the law looked the other way. Society was not looking the other way. The prohibitionist worked to further their cause. The natural born Americans felt the immigrants were crowding into their neighborhoods bringing not only their customs but also the bottle with them. Prohibition was anti-immigration because the immigrants drank on a daily basis so making a certain community or state dry would discourage their settlement. Prohibitionists also had the medical book on their side and anti-alcohol literature was passed around in all the schools, the evils of alcohol were shown to the students.
The 18th Amendment
Prohibitionists achieved victory when Andrew J. Volstead of Minnesota was elected to Congress. The 18th Amendment to the Constitution was originally only meant to outlaw hard liquor or beverages with an alcohol content of 40% or more, such as rum, whiskey or vodka, and to stop the transport of these beverages into dry states. Volstead was not happy even with this reform. He also wanted wine and beer outlawed and received support from the prohibitionists. The 18th Ammendent to the Constution, combined with the Volstead Act, was passed by Congress despite a Veto by President Wilson.
America was Dry-or was it?
On January 29, 1920, America officially went dry. Saloons were shut down and many jobs were lost. Those that did not want to cease operation went underground and became known as speakeasies. Women who did not frequent saloons, loved the new atmosphere of the speakeasies which welcomed them and allowed them to enjoy not only a cocktail, but a cigarette as well. Mixed drinks referred to as cocktails were coming into vogue. They were popular among those who didn't like the bitter taste of straight alcohol and mixed it with soda or fruit juice. Cocktails were served in fancy glasses and considered very chic. Speakeasies were breaking the law by hiring bootleggers and gangsters to deliver the alcohol. The process was costly. The high cost of transportation of alcohol marked the birth of organized crime and violence.
Hattie and John and Illegal Liquor
People who did not want to take a chance of being at an illegal speakeasy and arrested, if it was possibly raided, learned how to make alcohol and store it in their homes. Hattie and John learned to make their own liquor as did many other people of their generation. Older people did not want to hang out with a group of kids listening and dancing to loud jazz music, manufactured their liquor at home. Hattie despised Jazz music and referred to it as racket. She loved the theater and the opera. She hated those new nightclubs, but she loved champagne and cocktails and often entertained at home with a cocktail in one hand and a cigarette in the other.
Bitter Grapes
The grape industry was also affected by prohibition, but they found creative ways around the restriction. They were forbidden by the law to manufacture or sell wine, but the government said that they could make grape juice and sell the grapes directly or make sacramental wine for churches. What did this creative industry do? They put out literature with every order of grapes or juice sold. The instructions mentioned "...do not leave grape juice near heat, or it will turn into wine..." People followed the instructions carefully and they ended up with wine. This insured the grape growers a perfectly legal way to stay ahead of the government and grape sales skyrocketed.
Drugs Instead of Alcohol
Prohibition was also the birth of drugs for recreation, because drinking was outlawed and regulated. Drug use was not under the same restrictions because it was considered medicinal, many were headed down a dangerous path. People also drank to excess for the first time. Instead of having one or two drinks and going home. Many were afraid to be arrested so they would drink an entire bottle at the speakeasy for fear of being spotted on the street carrying a bottle. They would go to a speakeasy and enjoy themselves because tomorrow it could be raided and cease operation. If the 1970's were considered "The Last Party" the 1920's could have easily been referred to as "The First Party". The decade earned a new nickname "The Roaring 20's".
A Problem Without a Solution
By the late 1920's and early 1930's alcoholism was for the first time, a major national problem which could no longer be overlooked. Sadly treatment centers were yet to be established. People who now had a terrible addiction were thrown into jail, and headed down a path of destruction because they could not receive help. According to the laws they were criminals. The 18th Amendment was Costly In 1933 when the 18th Amendment was repealed. It was the only amendment in United States history ever to be repealed. Society was a very different place. Prohibition was a failure and cost the taxpayers, innocent citizens and society much heartache through addiction. The jails and justice system were overflowing with prosecuting non-violent everyday citizens who just wanted to have a glass of wine. Hattie was totally against prohibition. She could not understand outlawing wine or beer. Her parents had served her family wine every night with dinner from the time she was a young toddler back in Austria- because the water was unsuitable for drinking.
My reference page: http://www.mcwilliams.com/books/aint/402.htm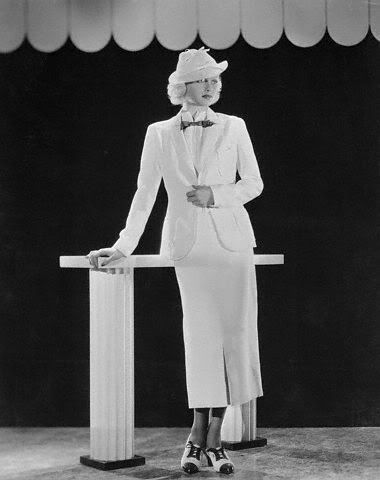 --------------------------------------------------------------------------------------------