Resemblances Henrietta (Hattie) as a teenager, around
the time that she met John.......................... This was a famous brooch seen on eBAY,
also seen in Hattie Carnegie Jewelry, Her Life and Legacy: By Georgianna McCall
I believe that this brooch was fashioned from a portrait painted by Isaac Kanengeiser of his beloved daughter, Henrietta.
She was so pretty!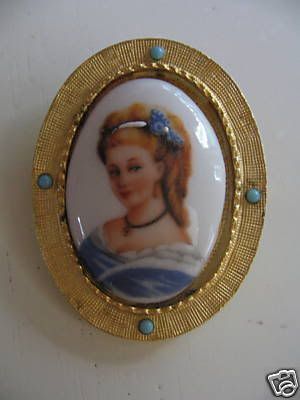 Hattie didn't expand her business much beyond clothing and some compliementary jewelry till she married her husband John Zanft in 1928. John encouraged Hattie to build her business bigger and better.
1928- It was a very good year
The year that Hattie married John was the same year Lucille Ball had begun working for her.

It's quite an interesting and beautiful love story, fairy tale type of romance that occured between Hattie Carnegie and Major John Zanft.
Hattie originally met John when she was a teenager and a trainee at Macy's Department Store (circa:1902) The young couple dated off and on and eventually fell in love with one another.
Hattie Carnegie's family were immigrants from Vienna, Austria.
Arriving in the United States when Hattie was just fourteen years old. Hattie had quit school three years earlier to support her family because she was the second oldest child and the first born daughter.....So like Lucy she was very devoted to family and took care of the entire family.
Her parents had definite plans for Hattie and basically had her future mapped out for her.
Honor thy Mother and thy Father
They wanted her to marry the man they had picked out for her......Hence arranged marriage. Hattie didn't want to do this, but when her father died. She was so upset and out of love for her mother and father so to make them happy, and to honor her father's last wishes, she broke her relationship off with John Zanft and married the man they wanted her to marry. This situation too, in a way reminds me of Lucy, because she registered communist just to please her grandfather, and Hattie married someone she didn't love to please her father.
Hattie was treated well by her husband, and they respected each other, but he was unhappy in the marriage, just as he was.
So after a while, they agreed to a divorce, which was virtually unheard of at the time.
About John
John Zanft joined the military for a while, he enlisted in the army. Upon retirement from the service, he became a CEO and vice president of the Fox Theater in New York City. This particular job opened doors for him, he worked on occasion for at least two movie studios
(20th Century Fox and MGM)
I'm not sure which one he was on assignment for when he rekindled the romance with Hattie.

Rekindling the Flame
Hattie was occasionally called out to Hollywood to assist with the wardrobe department for the stars.
Needless to say, the couple rekindled their romance, and discovered they never forgot about each other and always loved each other and longed to be together all these years.
So this time, They decided to make it offical and they were married to make sure they would never be kept apart again.

After their marriage, John helped Hattie run her fashion business and helped her expand an already successful empire. They were married till Hattie died in 1956. Her husband followed her in 1960.
When asked about her husband Hattie said,
"I'm very happy, John was my first love and continued, We are finally together. I am very happy with my life."
I just think that is such a wonderful story. I am so pleased Hattie had extreme happiness in her life. Talk about devotion.
Four Winds Ranch
Hattie told the story about how her husband came to the idea of buying Hattie a ranch house for their anniversary, she said,
"John bought it for me mainly because I just couldn't relax and it was driving him crazy. Even on vacation as long as I was there. I would constantly be worrying about the business."

He bought Hattie a ranch in New Jersey so they wouldn't have too far to travel. That way she could have animals, flowers or whatever she wanted to make her happy, but she wouldn't be too far from the shop in New York City. Naming it "The Four Winds Ranch" After a perfume Hattie created.
Sunrise, Sunset
I read that Hattie used to be up with the sunrise daily making phone call after phone call wondering and worrying what was happening at her various shops. So her husband figured they needed a vacation home.
Finally Together

Hattie finally married John Zanft on August 22nd 1928. She was forty-one years old and he was forty-four years old.
Hattie spoke lovingly about her husband John Zanft who she stated she first met and fell in love with when she was a sixteen year old girl working at Macy's Department Store and how he used to come into the store, just to see her. He got to where he memorized her work schedule.
Her friend told her, "He really loves you, it's obvious because he is hanging around the women's department."
Her future husband, John was nineteen years old at the time and was seriously considering enlisting in the army. (which he eventually did.)
Hattie continued, "I just loved him so much."
Hattie and John had a difficult courtship though, and fought to be together, because Hattie's family wanted her to marry someone else. Even though she was in love with John and they were dating. Hattie felt guilty, because she wanted to honor her father's wishes, as he had recently died.
She told her story to John, and couldn't hold back her tears.
Since he had just enlisted, he was in the army, and was going to be shipped out. He was worried if anything happened to him, Hattie would be alone, so as much as they loved each other they made the heartbreaking decision to break up once and for all or so they thought.
Ferdinand
Hattie was then stuck in what she considered, a loveless, unhappy marriage (Even though her husband treated her well.) She admitted the marriage didn't feel real and she soon discovered that she couldn't endure life with someone she didn't love, so the marriage, that was arranged via her parent's wishes ended in divorce.
Twenty Years
About twenty years later, Hattie was out in Hollywood to assist with some fashion work, and by then John Zanft was working on special assignment for one of the movie studios, either Fox or MGM. I'm guessing it was Fox, but I am not sure.

Well they rekindled the romance they had so long ago, and he proposed to Hattie almost immediately as he wasn't going to lose her again.
Hattie was elated, because she was not only able to reunite with the person, she never stopped loving, but just to know he felt the same about her, and missed her all those years.
So at forty-one years old in 1928. She married the man she loved since she was sixteen years of age.
Hattie and John appreciated each other more because of their long separation.
Hattie added, "The day that I married John was the happiest day of my life."
The marriage lasted, and they were married for twenty-nine years after that initial separation when they were teenagers.

Hattie died at their townhouse in New York City of cancer in 1956, in her husband's arms. She was a month shy of her 70th birthday.
I just love this story, because it's a rarity with celebrity couples that a marriage actually lasts. Especially since Hattie and John worked together and were so young when they first met.
PS. I wish I knew the answer to this one though. I often wonder the type of ring he bought her, if it was a ring created by one of her competitors, and if it was how Hattie felt about that, unfortunately she never mentioned that bit of information in the interview. LOL!!!!!
The answer was a pearl ring encircled with diamonds as Hattie adored pearls.
Love at the Opera
Hattie was asked about her early teenage courtship with John Zanft.
She was asked when she first knew that he loved her and she answered,
"When he bought tickets for us to attend the opera, which I adored and he absolutely hated." adding with a smile, "He knew I could never afford to attend the opera, and he wanted to make me happy..... I fell for him quickly after that and knew I was in love."
Young Love
Hattie in an interview recalled the Friday Night Dances of her youth and how she and John would dance the night away.
"Those dances were so romantic, but once in a while when we tired of dancing, John and I would go outside and look up at the stars and discuss the future."
Fridays
Hattie looked forward to Fridays, and spending time with John.
Hattie worked all week long at Macy's and on Saturdays was the Jewish Sabbath, and Hattie's parents insisted on prayers, Hebrew lessons and a family dinner that night. They were a deeply religious family so they didn't want Hattie going out on Saturday nights unless it was of great importance.
Macy's
Macy's gave Hattie a few dresses, and a few nice things to wear because they wanted her to look her best while working in their store as she was a representive of the store. Therefore Hattie although she was poor always had the most beautiful dresses to wear because of her association with Macy's. Something spectacular to wear to those dances she so loved and to impress John.
John is in Love
John thought that Hattie was beautiful and was certain he loved her. Hattie in turn thought that John was kind hearted and handsome, she however couldn't tell that he loved her and was afraid to say anything, but stated she fell in love with him when he bought them tickets to attend the opera. Hattie knew John loved the dances, but was attending the opera for her benefit.Needless to say they soon started offically dating.
A Poor Girl
Hattie grew up in the most awful slums. She was a rags to riches immigrant girl.
When she met John Zanft, she was working at Macy's as a sales girl. She hadn't begun her fashion training as of yet.
John and Hattie soon found themselves falling in love, as they talked during her breaks and her lunchtime.
The first time John asked her out on an evening date, her friends thought she would be thrilled but when John left Hattie begun crying. Her friends were concerned and asked her what was wrong.
She confessed that she felt like that if John ever saw that she lived in the slums and that she was a poor girl, he wouldn't love her anymore.
John's family was far from rich but they were better off than Hattie's. So she used to meet John places she didn't want him picking her up. John thought this was strange, but did what Hattie wanted. Till one night he was concerned about her, followed her home, and found out where her family resided.
He told Hattie, what he had done, he wanted her to know that it didn't matter to him that he loved her, and thought she was foolish thinking he would change his mind about her. In fact he admired her work ethic and how she took care of her family.
Austrians
I wrote to a few places in Austria for more information about Hattie and her culture.They told me "Austrians in General but especially Jewish-Austrians as Hattie was are a very prideful people, and they don't want to be seen as failures and maybe that is why certain situations in her life bothered Hattie the way they did.
American Girl
Hattie was a typical teenager in a lot of ways, and wanted to fit in and adapt to the American Way of Life.
In the beginning, Young Henrietta socialized with other immigrant teens because they had something in common and could share experiences, thus she had found some moral support from other young people who had to leave everything they knew and start over in America.
As time went on though Henrietta couldn't help but notice the cultural differences between her Austrian/Jewish culture and the of the American culture. Especially when it came to dating.
In the Austrian-Jewish Culture, Most teens didn't date as the marriages were arranged from early on by the parents. More so in the case of daughters then with sons.
Parents didn't worry as much about their sons, but the daughters had to have a husband who could take care of them, The way that this could be made a certainity was to have the girl's parents choose her husband for her, so dating was practically unheard of.
Hattie was caught between two cultures, and because she was out in the working world she was meeting people and begun to go out on dates. As her friends, Americans and immigrants alike would set her up and persuade her to go on dates. She dated quite a bit as a young girl, probably much to her father's dismay who didn't understand the American culture or way of thinking. He was shocked that his daughter was caught up in the dating scene.
Although Hattie socialized and dated she really wasn't serious about anyone. That was until two years later when she met John. Then according to Hattie her dating days were over. She had found the man she wanted to marry, The love of her life. (and he just happened to be an American.)
New Ways of Thinking
Hattie's generation was the first generation to rebel against the old way of thinking and they wanted to become Americans.
Hattie Carnegie's parents, Isaac Kanengeiser (Carnegie) and Helen (Hanna) Kranzer-Kanengeiser (Carnegie) had an arranged marriage. Arranged marriages were a way to ensure that cultural and religious beliefs were passed on to future children.
Isaac and Helen (Hanna)
Hattie always believed that her parents grew to really love one another for a number of factors. As her mother was heartbroken and inconsolable when Hattie's father died. Hattie's father was always talking about how beautiful he thought her mother was. The couple had seven children within their union.
You will marry???
Arrangements were common practice in the culture, and little Henrietta was well aware from an early age that her parents were going to select who she would ultimately walk down the aisle with. Henrietta knew nothing about courtship, dating or falling in love. Young girls didn't concern themselves with such matters of the heart, it was the parents decision to select a suitable spouse.
Henrietta wouldn't have thought twice about this had the family not emigrated to America. Henrietta like so many immigrants before and after her suffered culture shock from the west. Being a teenager is never easy, but Henrietta was a teenager in a new land.
Henrietta's parents even though they held certain cultural beliefs. Neither one of them wished for her to marry at an extremely young age. In fact, Even though they begun to set up the arrangement and select her future husband when she was around thirteen years of age which was customary. They did NOT rush the marriage, Henrietta didn't marry Ferdinand till she was twenty years old.
Another difference, Most families did NOT permit the couple to meet till the wedding day to ensure they would go through with the arrangement. The Kanengeiser's didn't think that was right, so they permitted meetings between Henrietta and Ferdinand. They actually encouraged them hoping that they might just fall in love, so there would be no objections to the marriage.
Ferdinand Fleischman was aware that Hattie loved John Zanft.
When they divorced, Ferdinand fell in love and married someone else. Hattie was happy for him.
(Estelle Steiner-Fleischman)
John Zanft was an American (by birth) Therefore he would have been disqualified from being considered a suitable husband by a matchmaker and possibly her parents because even though John was Jewish, which was required by her parents. He was NOT Austrian, so they would have felt that Henrietta would lose her appreciation for being Austrian and her cultural values and traditions would not be passed to future generations.
Cultural Clashes
John did NOT understand Henrietta's culture. (nor did his friends who ridiculed him for dating a little Austrian girl.)
Henrietta's friends on the other hand were most supportive and played matchmaker for her and John. At the exact same time, Henrietta's parents were playing matchmaker for her and Ferdinand.
It didn't take long for Henrietta to realize she loved John. She wanted so much to spend time with him, that her friends covered for Henrietta while she dated John.
Despite being in love, Cultural differences and stress caused them to have several fights and disagreements.
The Kanengeiser family (Including Henrietta's father knew and actually liked John) Henrietta although she kept their romantic relationship a secret, she introduced him to her family as a friend.)
Hanna (Hattie's mother) was very happy when John and her daughter were eventually united in marriage in 1928.
Hanna was more leninent than Isaac (and actually encouraged her daughter to date as a way to meet friends.)
When the younger girls were old enough to date, Hattie's mother did not push the issue of arrangements, her ideas about marriage were changing as she now felt the girls should be permitted to marry for love, so when they fell in love and married she offered her blessing.
Mr. Carnegie
When Major John Zanft and Hattie Carnegie were married in 1928. He was always in her shadow, but never resented that fact.
It was John who encouraged Hattie to expand her business beyond clothing and hats, to accessories and jewelry.
He was a loyal husband who offered her advice and assisted her with making her business even more successful. John never took credit for her success, but Hattie was always offering him praise and never failed to mention how much she loved and appreciated her husband in various interviews........in interviews that focused primarily or totally on John, Hattie went by Mrs. Zanft or Hattie Zanft as to not take the focus off of her husband.
More about Ferdinand
A little bit about Ferdinand Fleischman- Hattie Carnegie's first husband
Ferdinand Fleischman was half English and Half Austrian, and his family emigrated to America around the same time that the Kanengeiser Family did. When Henrietta was around twelve or thirteen years of age, her parents begun the selection process of finding her a future husband.
I do not have any details regarding the selection process in Hattie Carnegie's case, but Ferdinand was chosen.
Family Honor

Hattie's mother Helen told her one afternoon when they were going over to meet yet again with the Fleischman's to remember the family's honor.
Honor was very important to the Kanengeiser family, Hattie's mother wanted her daughter to remember her manners and to be very polite.
She mentioned to Hattie that she should wear one of her beautiful dresses that she wore while working at Macy's, Henrietta chose a pink dress and her mother thought her choice was wonderful because she looked so much like a little lady, so classy.

She told Hattie, that her father would have been so proud of her if he lived to see that moment, that his eldest daughter was discussing her wedding plans,. Hattie didn't really feel the same she felt like she lost her father and now she had lost John as well, but being a loyal daughter. Hattie did what her mother asked and what she figured would make her father happy

They met with the Fleischman's and discussed the wedding plans.
A very unhappy Hattie decided to make the best of the situation, thinking that maybe just maybe she could learn to love Ferdinand and maybe love him almost as much as she did John and was trying to convince herself that it could work out and walked down the aisle if for nothing else but her family's honor.
If Hattie's father had lived her younger sisters would have most likely have had arranged marriages as well.
The Kanengeiser had an old fashioned way of thinking. They had two sons and five daughters. They believed their sons would be okay, and whether they married or not could fend for themselves, but yet they wanted to ensure that their daughters would be taken care of and provided for.
Hattie's father had always felt a lot of guilt, because his beloved Henrietta, His eldest daughter had to take on such responsibility at such a young age.
He used to tell her, "That in a few years, she would be married and her husband would take care of her."
Hattie would always tell her father she wanted to be a businesswoman
Her father thought she was being foolish and that she was just telling him that.
Hattie Carnegie's life reminds me so much of "Fiddler on the Roof" (Ironically, they were Jewish too. )
--------------------------------------------------------------------------------
Here's a sad Hattie Carnegie story.
When Hattie married her first husband, Although she DID NOT love him and she didn't really want to get married to him in the first place.
She wanted to see if she could make it work out and maybe she could grow to love him because it was important to her parents. She figured at the very least they could become friends.
Hattie told him that she had scheduled to go to some sort of fashion convention/meeting in Paris because she had just opened up her first shop and she wanted to learn how to run a business. She wanted to check out the latest fashions, because it was important to an up and coming fashion editor and businesswoman to know the latest styles.
She said, That she should have some free time and she didn't intend to spend all her time in Europe working, so she asked him to go with her because she thought it would be nice for them to spend some time together, because they were now husband and wife.
All he said in response to her request was, "Have a safe trip, Hattie. I will see you when you get back to New York."
Hattie stated, "I felt so terrible, I was just married three days prior, I was on a ship all alone on the way to Europe. I just cried.....I was heartbroken."
Hattie did state, On a happier note that Although the marriage ended in divorce.
They did end up becoming friends and always respected one another. Ferdinand was kind to her Yet, that marriage wasn't meant to be and they BOTH agreed that they had made a mistake going through with that marriage.
Loving Friends
Ferdinand did accompany Hattie on several trips to Europe in the future. While conducting research I located a couple travel documents with a passenger list. There was a couple listed. Ferdinand Fleischman and Hattie-Carnegie Fleischman.

Ferdinand Fleischman told Hattie, before their marriage that he also didn't love her, but promised that he would treat her well and would always respect her, because he was going to make a vow to her.
Try, Try, Tried
Although Hattie and Ferdinand tried desperately to make their marriage work it just wasn't meant to be.
Actually it was Hattie who wanted and suggested the divorce first not Ferdinand.
He was very kind to Hattie, and they were friends and companions but in her heart she just couldn't accept the fact that they didn't love each other, the marriage didn't seem real to Hattie. It wasn't the type of marriage that she wanted. She always remembered her courtship with John as the happiest time of her life, she wanted to be with someone she truly loved.
Initially when she brought up the idea of a divorce to Ferdinand. He told her that he had a problem accepting divorce, he didn't want to agree with a divorce, suggested that maybe a temporary seperation would be better for the both for them to think things over. They seperated.
After some needed time apart the couple got back together to try and give the marriage another chance. Ferdinand promised Hattie that he would be more attentive to her, try as they might it still didn't work out. This time they decided a divorce was their only option, as the seperation didn't work either, but Hattie never felt any dislike or bitterness towards Ferdinand and the two remained friends, even after she married John.

HATTIE CARNEGIE AND MAJOR JOHN ZANFT'S
MARRIAGE ANNOUNCEMENT
(Courtesy of the New York Times) August 22nd 1928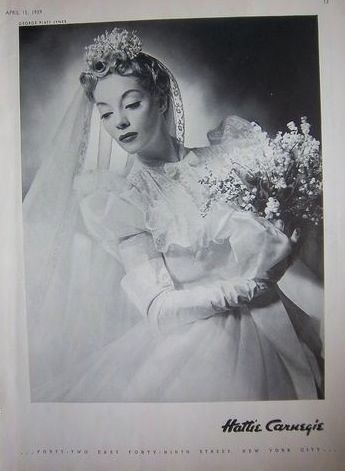 Hattie Looked Beautiful on their Wedding Day.
Major Zanft and Hattie actually had two ceremonies,
a civil ceremony when they eloped to Philadelphia
and a special marriage ceremony at the synagogue
that the couple attended services at
Temple Emanu-el in New York City
The article has it had appeared in The New York Times on August 22nd 1928
Here is a picture of the synagogue where Hattie and John attended services
and where they were united in marriage
Temple Emanu-el in New York City
Since Wednesday November 19th was the Anniversary of John's death......I thought in memory of him. It would be a nice gesture to add some more information on Hattie and her husband John.
Mystery Solved
I have been doing quite a bit of research on Hattie Carnegie I have come across, Yet another mystery about her.
In many articles it says that Hattie was married three times, and I know that her first marriage was arraigned via her parents and her first love and teenage sweetheart was Major John Zanft whom she married in 1928 and whom she stayed married to for the rest of her life when they reunited after years apart.
I always assumed when Hattie stated she was married three times that she also included, when she renewed her vows with John.
I reread the articles, and Hattie stated, SHE WAS MARRIED THREE TIMES, but the second marriage was even less real than the first one which was arranged. That it was VERY BRIEF and didn't last. The further I have researched this, I came to the conclusion that poor Hattie was very unhappy. She said that she didn't really ever consider this (Mystery Man-A husband.)
I believe he was probably a rebound husband after Hattie's first marriage fell apart she was depressed and was probably lonely. She also mentioned Ferninand Fleischman, her first husband, by name, and stated that he was always good to her even if they weren't meant to be married. They also remained friends much like Lucy and Desi.
Hattie obviously loved John very deeply and always spoke wonderfully about him.
The mystery man was hardly ever mentioned by Hattie at all, just when she said,
"It took me forever to get my freedom or at least it seemed like it did." This is just my guess, but I believe that particular marriage was probably an annulment because it didn't last long, only a matter of months. I certainly hope this guy didn't mistreat Hattie or was cruel to her in any way, if he was, I will be very sad because Hattie certainly didn't deserve that.
I'm very pleased that she found happiness with John in the end. They are together in Heaven.
As far as I know, Major John Zanft was married only once to his teenage sweetheart Henrietta Kanengeiser (Hattie Carnegie) I have never seen any other marriages documented for John Zanft anywhere except for his marriage to Hattie on August 22nd 1928.
John Zanft had announced to his friends at Fox Theatres that he and Hattie were going to Philadelphia to tie the knot. (Although, They considered the religious ceremony two weeks later that was performed by their Rabbi- THEIR REAL WEDDING DAY!!!!!!)
Their offical anniversary on all the legal documents was August 22nd 1928.
Like his wife Hattie did, John Zanft also practiced Judaism as his religion, but I do not know if he was Jewish when he met Hattie or if he had converted.
Hattie soon found out try as she might, she just couldn't live or ever be happy married to a man she didn't love, so that first marriage was doomed from the beginning. She just didn't share her parents opinion or her cultures outlook upon arranged marriages.

Hattie was once asked what the main difference between her marriage with John Zanft (The Love of her Life) compared to her marriage was with Ferdinand Fleischman.
Her answer was a simple one, "It's all about love and romance. I actually have (ROMANCE) now."
I think, I can guess what she meant by that particular statement.

Unfortunately Hattie didn't talk much about her first marriage Only that it took her years to desolve the marriage because Ferdinand Fleischman didn't believe in divorce. I know from the research I've done that most arranged marriages the bride's parents offered a dowry.
Brian brought this up to me, considering Hattie's family was dirt poor. I wonder what they offered as a dowry for Hattie.
I don't think we will ever know, because I believe Hattie might have been embrassed by the situation because she only mentioned it very briefly and didn't go into detail of certain aspects of her culture.
Many things she was proud of, but other things she wasn't. She tried despartely in many ways to shed her ethic identity to be more accepted in her new country because she faced severe prejudice. Yet she still always wanted to hold dear to certain traditions of her family and culture.
Hattie and John faced so much prejudice when they begun dating, from her culture and his culture because John was an American who eventually,joined the US Army. Hattie was an immigrant who grew up in severe poverty. The extreme prejudice towards Jewish immigrants didn't help the matter
The cultural divide caused problems (Due to the fact that.) Hattie nor John really understood the others way of life or thinking as well as an early language barrier which was overcome once Hattie spent a few years in the United States. Despite all this John remained loyal to Hattie, because he loved her. Even though people didn't understand their relationship or devotion to one another.
The couple suffered an embattled courtship that postponed but didn't succeed in preventing them from eventually spending their lives together and they had a very happy marriage.
Their New Home
Soon after Hattie Carnegie and Major John Zanft were married in August of 1928, They bought a little townhouse at 1133 Park Avenue. Well, In all actuality it was a tiny mansion. (Seven rooms in total.)
Hattie and her husband never had a family of their own so they felt as if they didn't need a large mansion. It may as well have been just that though as Hattie had it beautifully decorated.
The walls and all the furniture were imported from Paris, France. Hattie adored antiques, and everything was classy and old fashioned. Except for her husband's den which was modern.
The couples, 160 acre "Four Winds Ranch" which was located in Red Bank New Jersey consisted of a 10 room (In Total) country home of which the furnishings were Early American.
The ranch and the ranch home were a gift from Major John Zanft to Hattie on their 15th wedding anniversary, but the furnishings were Hattie's decision. Hattie also showed off her love of antiques when she had the ranch home decorated.
Hattie stated in a 1949 interview that neither home had been redecorated since they moved in and the only thing they changed in regard to decor since that time, were the drapes, the carpets and the arrangement of the furniture.
When asked why she didn't feel the need to redecorate after all those years, Hattie answered, "Once a lady is happy with something why change it."
Gambling

One of Hattie's favorite past times was gambling. Hattie already had a lot of money, so that wasn't the issue. She gambled for the fun of it and also because she had an extreme competitive nature about her and played to "WIN"
Her and her husband John spent a week in Dallas back in 1945, because Hattie was being honored with "The Neiman-Marcus Award" that particular year, so they decided to make a vacation out of it and spend a week in Dallas, Texas where Hattie was being honored.
Some friends of invited them out to "The Hollow Brook Country Club" Hattie and John accepted the invitation since they had a little free time before the banquet and awards ceremony where Hattie was scheduled to make a speech.
It was there that she first saw a slot machine, and being that she loved to gamble, she was compelled to try it.
Her husband tried the slot machine and "Lost" several times. Finally gave up and reminding Hattie of the time and that she should practice her speech, told her.
"
I really think we should go."
Hattie replied, "We can't go, at least until I win what you lost."
She kept playing and playing and losing and losing.
John was getting upset at her by this point and told her.
"Hattie we are really going to be late. This is a big honor for you!!!!"

Hattie explained, "That is when I finally won and I could go to that banquet happy. My husband was afraid we wouldn't get there at all.
I think he was ready to drag me out of there." She said with a laugh, "but I just could not give up."

Friends of Hattie's stated, Gambling was an obsession with her, but she was a good heart and donated all her winning's to charity.
Little Hattie was only 4 feet 9 in tall. John Zanft was over 6 feet tall. LOL!!!!!
-------------------------------------------------------------------------------------------------------------------------
CATTY HATTIE! I think she was temporarily insane.........
Another Hattie Carnegie mystery has been solved.
This mystery involved Hattie's second husband. I was puzzled as to why she chose to marry this guy. He was emotionally and physically abusive toward her.
Hattie was independent almost from birth, so I could not fathom why she would allow a man to treat her like dirt.
Twelve or so years after her arranged marriage to Ferdinand Flesichman finally concluded in a civil and very peaceful divorce. Hattie was very happy that Ferdinand didn't contest the divorce, nor did he try to fight for a share of the business that Hattie built.
Hattie said Thank you to Ferdinand by showing her appreciation, allowing him to keep the apartment they shared and Hattie moved out. Hattie held no bitterness toward Ferdinand and the couple remained friends for the rest of their lives.
However Hattie went through a slight depression after the divorce. Ferdinand was never the love of her life, but they shared a loving and close friendship, a special bond, that grew out of spending so many years as husband and wife so she could not help but miss him. It was also rumored that Hattie had miscarried Ferdinand's baby very early in their marriage
Hattie also had a love-hate relationship, more hate with this guy from her old neighborhood, a tough creep from the East Side. He was John Zanft's nemesis. He took an interest in Hattie, but it was mostly just to spite John.
Hattie ignored his advances. She didn't want anything to do with him, and thought he was a loser, and she would often tell him off. Her comments angered him and he would avoid hitting her simply because she was a woman.
When he found out through the grapevine which was probably the press, about the divorce and realized that Hattie was now a free woman, and had a six figure bank account. He set out to try to win her again. He didn't have time enough to attempt to date her, because Hattie was called out to Hollywood to assist with the wardrobe department.
Unbeknownst to Hattie, she was about to reunite with her first love out in Hollywood.
John Zanft was now a retired World War I veteran, and was working as a newspaper reporter at the Morning Telegraph in New York, he wrote a daily column that appeared in the entertainment section.
An executive named William Fox appreciated John's talent for writing and his business sense and give him his first big break when he appointed John as the vice president and general manager of all the Fox Theatres in New York.
John who came from fairly humble beginnings himself, was thrilled that someone recognized his writing ability. His frequent trips to the west coast found him hobnobbing with people of importance such as Samuel Goldwyn and Louis B. Mayer.
Anyway, both Hattie and John were going to run into each other. John was aware that Hattie was going to arrive. John instructed to everybody not to mention to Hattie Carnegie that he was in Hollywood because they were old flames and he wanted to surprise her.
Hattie was very startled to see John, he was twenty years older, but she recognized him and gave him a warm greeting and a hug and kiss.
When they wrapped up for the day, they reminisced over dinner and a cup of coffee, and probably a slice of apple pie which was Hattie's favorite dessert.
A few dates later, the couple was falling back in love with each other. However, John was rekindling the flame at a slower pace than Hattie wanted, and to her it seemed as if he was purposely cutting off the flames oxygen supply.
John was deeply in love with Hattie, he wanted her to be his lady again, but he wanted to take some time to get to know one another again. Many changes had occurred in the past twenty years, and he recalled his heartbreak when he went into the service and instructed Hattie the love of his life to listen to her father, to take his advice, and marry Ferdinand. It broke his heart to utter those words and to kiss her one last time, and to watch as the tears stream from her blue eyes as they said goodbye.
They returned to New York, and John would send her little gifts and flowers, and romance her by taking her to the opera which she loved, and the latest theatrical production which he loved.
John affectionately reassured Hattie that she was his lady, his fashion doll, as he kissed her, and told her that he loved no other woman and he was devoted to her forever.
Hattie's closest friends, asked her about John. They were surprised when she complained about his so called devotion when John avoided the topic of marriage. He claimed that she was important, but Hattie's impression was that he simply wanted a lover, not a spouse, Hattie desperately wanted John to fulfill both roles..
All the while the man that she remembered not so fondly from the East Side was trying to court her, and would leave messages with her housekeeper. "Lets get together, and "Are you currently seeing anyone?"
Hattie was annoyed with these messages and almost told Madeline to tell him to stop calling her.
Then she thought of a way to (Show John) and told everyone who would listen. "I'll show that John Zanft!"
She not only called the man from the East Side, but suggested they elope and quickly. Hattie had lost her mind, and could have probably been considered temporarily insane when she packed a bag.
She called John and announced with anger that she was tired of waiting on him to decide their future, and if he wasn't going to decide on a commitment to her, she was going to end their romance once and for all. She was marrying the man from the East side.
John blew up at Hattie, and screamed into the receiver that she was out of her mind to marry someone like that.
Hattie hung up on John, and tapped her foot and paced like a caged lioness who was waiting for a kill she would rant and rave that she was upset at John, but each time that phone rang, she announced, . "Don't let it go!, It's John!"
Her friends were surprised at the normally confident Hattie's first sign of insecurity and insanity.. She was testing John's devotion to her.
John pleaded with her not to get married that she would regret the day. She almost reconsidered, but knew that John just might realize how much they meant to each other, if she married the East Sider. That is exactly what she did.
The honeymoon was almost nonexistent, because this guy was an absolute #@%$ and was emotionally abusive toward Hattie, and a few of their encounters ended in physical abuse. He threw a wine glass at Hattie, barely missing her face.
Hattie would go to John in tears, and he would comfort her, and their encounters were just the opposite loving, fiery and passionate.
Hattie wanted John to be her knight in shining armor. The East Side man found out that Hattie was cheating on him, but he could of cared less, because he only saw green. Her money! He didn't love Hattie.
They despised each other and ultimately used each other for their own agenda. There was a quick annulment and the marriage was ended a month later, and wasn't considered legal in the eyes of the law.
After their loving reconciliation John had decided to propose to Hattie and they eloped to Philadelphia. He presented his beautiful bride with a pearl ring encircled with diamonds. Pearls were her favorite, he also gave his bride her trademark three strand pearl necklace to match the ring.
They were married by Magistrate Charles Rooney on August 22, 1928. They honeymooned in Philadelphia, and returned to New York , had a religious ceremony preformed by a rabbi, and settled in a luxury apartment at 1133 Fifth Ave.
I cannot believe this was even allowed to be printed in 1934, but Hattie actually referred to her and John's bedroom as the playroom.
Hattie and John were happily married for twenty eight years when John lost his beloved Hattie to cancer.
I can't imagine going through all that just to make somebody jealous, so tiring but than again this was Hattie Carnegie. She was an eccentric
Thank you to Nona, for the New York Times article dated March 31st 1934. You helped me tie up some loose ends and solved a baffling mystery for me about the man from the East Side.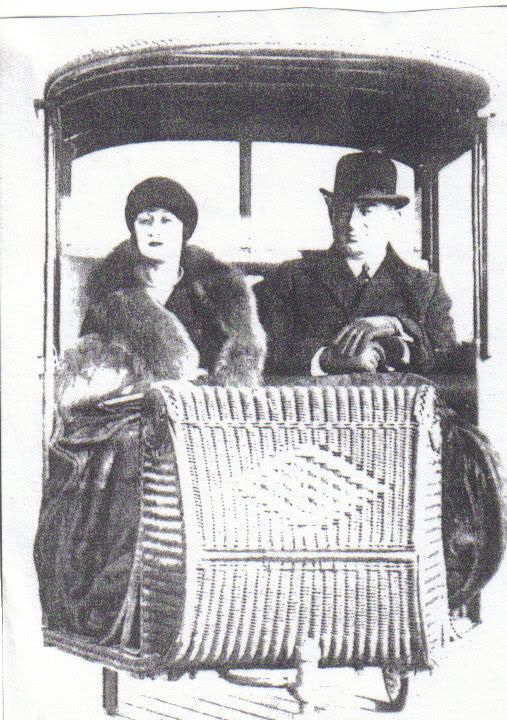 Hattie and John enjoy a ride on a "Rolling Chair" in 1928.
Probably at the Jersey Shore where they were popular as a romantic ride for couples!
LAID TO REST AT FERNCLIFF CEMETERY IN THE MAUSOLEUM IN HARTSDALE, NEW YORK
I HOPE TO PAY MY RESPECTS IN PERSON ONE DAY!
IF YOU WOULD LIKE TO VISIT
Address:
280 Secor Rd, Hartsdale, NY 10530
INFORMATION FOUND ON FIND A GRAVE- I AM SPONSORING BOTH OF THEIR MEMORIAL PAGES IN MAY, SO THERE WILL NO LONGER BE ADVERTISEMENTS ON THEIR RESPECTIVE MEMORIAL PAGES! IF YOU WANT TO SPONSOR A LOVED ONE. FIND A GRAVE CHARGES A ONE TIME FEE OF FIVE DOLLARS PER SPONSORSHIP!
http://www.findagrave.com/cgi-bin/fg.cgi?page=gr&GRid=175
POSTED LOVINGLY BY MEMBER GINNY M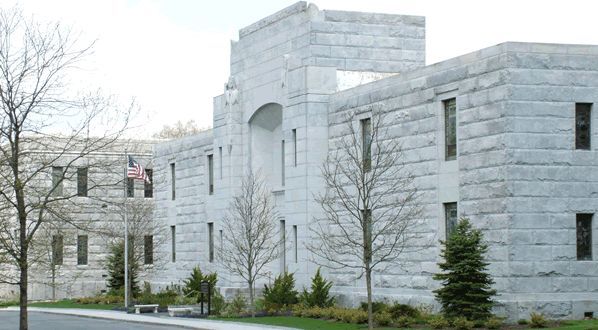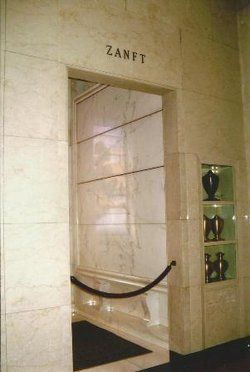 Hattie and John's Private Memorial Room in Hartsdale, New York
Interesting to note: Their room is under Zanft......NOT Carnegie. She utilized her MARRIED NAME TO KEEP HER PRIVATE LIFE JUST THAT PRIVATE!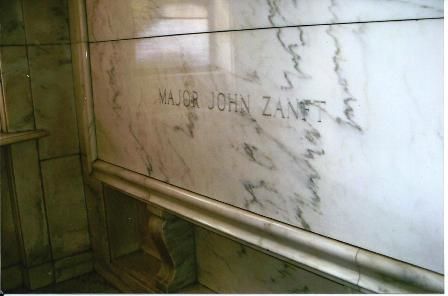 Major John Zanft is Crypt #1
Hartsdale
Westchester County
New York, USA
Plot: Ferncliff Mausoleum, Unit 7, Alcove NN, Private Memorial Room 1, Crypt 1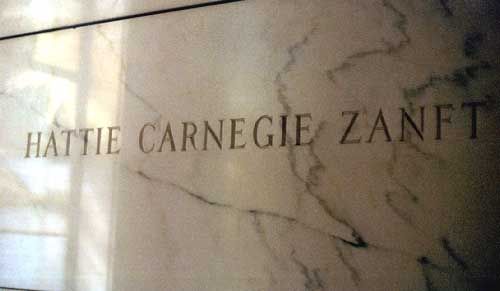 and Hattie is Crypt #2
Hartsdale
Westchester County
New York, USA
Plot: Ferncliff Mausoleum, Unit 7, Alcove NN, Private Memorial Room 1, Crypt 2
LOVING THE ZANFT'S
I knew Hattie was buried at Ferncliff Cemetery, but couldn't find the information about the burial of John.

They are buried together UNDER the NAME of ZANFT, not Carnegie.......which is great because that way nobody will disrespectfully disrupt their grave which happens all the time with all people, but especially the rich and famous. I just spilled my beloved Hattie's secret. She was known in her lifetime to utilize her MARRIED NAME when she wanted privacy. She went by Hattie Zanft, Mrs. John Zanft or if she wanted to be even more mysterious Henrietta Zanft because nobody ever referred to her as Henrietta except her parents who refused to call her Hattie.
All her siblings did though, post Macy's Department Store.
Amy, I knew about the Zanft name usage and I thought you did, too. It was the only marriage we recognized for Hattie.

Outside, I guess, it was sort of a secret, like her private life.

Shoshana
Hi Shoshana:
I truly LOVE Major John Zanft. He was so sweet to Hattie and he loved her so very much. Their romance was truly a fairy tale. I kind of figured out about the interesting Zanft usage, by doing the research and putting two and two together. You just confirmed it for me.


In public interviews she would ALWAYS go by Carnegie- ALWAYS! Many times even in public interviews she would briefly, mention and proudly at that, that she was in fact Mrs. John Zanft, or Mrs. Major John Zanft, but the casual reader wouldn't catch that because they were interested in her latest inventory, not her per say, like you are or I They probably didn't catch that.
However when they would interview John Zanft himself, or something unrelated to her business, she WOULD ALWAYS GIVE HIM THE ACCOLADES. John struck me as quite the humanitarian during his lifetime. He was always supporting the downtrodden or those who were less fortunate than he was.
He was also quite the writer, and his pen name was often John Zan, but not always.
I would have LOVED to have been a fly on the wall, well dragonfly because they are beautiful and slender, and beneficial. They wouldn't have dared try to squash me, when they reunited in 1927, and they each found out the other was single. He first asked her out for coffee on that summer afternoon. He knew that she was heading out west, due to the publicity that Hattie recieved in the press, but she had no idea, that he was there. John told them NOT TO TELL HER, because he wanted to surprise her. SO SWEET!
I am truly a romantic though, and absolutely appreciate a BEAUTIFUL LOVE STORY, such as this one, and the best part is that it is TOTALLY TRUE!
I also think it was totally adorable teeny- tiny little four foot nine inch Hattie used to climb up the staircase to kiss or hug her her incredibly tall six foot four inch husband.
Shoshana, I LOVED the Violet and Toni romance you shared with me and allowed me to use this website. Thank you for giving me the inside scoop on them too. The site is REALLY ABOUT ALL THINGS HATTIE CARNEGIE, NOT just the business aspect. Don't get me wrong, I am interested in that too, but I want the main focus to be more about whom Hattie was as a person, and what made her tick, than her jewelry or her clothing, or even her mufti-million dollar business, you can find that information anywhere. (Plus, I really know next to nothing about clothing or jewelry.) People are always asking about appraisals and values of something with the name Hattie Carnegie written on it. I refer them to other sources for that information. I would love to help, but I know nothing about the monetary values of any item, not just those of Hattie Carnegie.
While I was in school, I LOVED SOCIAL STUDIES, BUT HATED HISTORY, does that make any sense to you? I absolutely hated the linguistics of war, and the military battles really do not capture my interest in the least. They never had and they never will.
What I LOVED was the sociology behind the different wars and events, and how it affected the people, and their lives personally. This is what interests me about history, the people's perception of the events.
Even with Lucille Ball, I am interested in HER, not I LOVE LUCY! Yes, everybody loves I LOVE LUCY, and rightfully so. It was a groundbreaking program, like the controversial All in the Family, or even Seinfeld, which we all realize was played off to be the show about nothing. It made you ponder about some of the situations, that the characters found themselves embroiled in.
Lucille Ball was so much more though, than that one show, it was only one aspect of who she was.
The average person might or might not know that Lucille Ball, appeared in over sixty movies, and was already forty years of age, when I LOVE Lucy premiered back in 1951.
I thought that Lucy and Desi had an interesting romance too. Desi was jealous of Lucy's success though. He was a virtual unknown prior to I LOVE LUCY!
Major John Zanft was too, somewhat public, but very private. The difference was that Desi had show business aspirations, and aspirations for notoriety. John did not! He seemed SECURE with Hattie's success, and didn't mind that he always played second fiddle, it didn't seem to bother him.
When John Zanft Productions folded, a lot of that might have had to do with the Great Depression, Instead of getting personally depressed about it......he decided to utilize his business sense to help Herman, Toni and Hattie.
He did his own thing too, by being an activist for causes and helping others, because he also grew up, poor, not as poor as Hattie, but still poor.
Giving back to others, is really a way of being thankful to God for what you have been blessed with in your life, and apparently he took this to heart, and encouraged his colleagues, friends and
neighbors to do the same.
I think, I am going to use this email as my latest update because, I don't think that I could have said this, any better than I already have.
Please have a Blessed Weekend Shoshana!
Much Love,
Amy.
PS. I forgot to tell you......I am going to sponsor BOTH Hattie Carnegie's and Major John Zanft's Memorial Pages next month.
They are so important to me, I want both of their memorials to be advertisement free. That will also allow me to post information and photographs of them.
I was able to sponser John's, but not Hattie's page. Find a Grave MANAGES the FAMOUS GRAVES!
I read on FIND A GRAVE that each sponsorship is a one time fee of ten dollars.
To me that is money well invested to two wonderful people, whom because of them that I was blessed to acquire friendships with many of you.
GOD BLESS YOU FRIENDS, AND GOD BLESS THE ZANFT'S!
Love,
Amy

I FINALLY FOUND A WONDERFUL PHOTOGRAPH OF HATTIE CARNEGIE WEARING HER PEARL SET FROM JOHN
He presented her with the ring, necklace, earrings and bracelet on their wedding day- August 22, 1928. HATTIE CUDDLES WITH ONYX, Not pictured OPAL!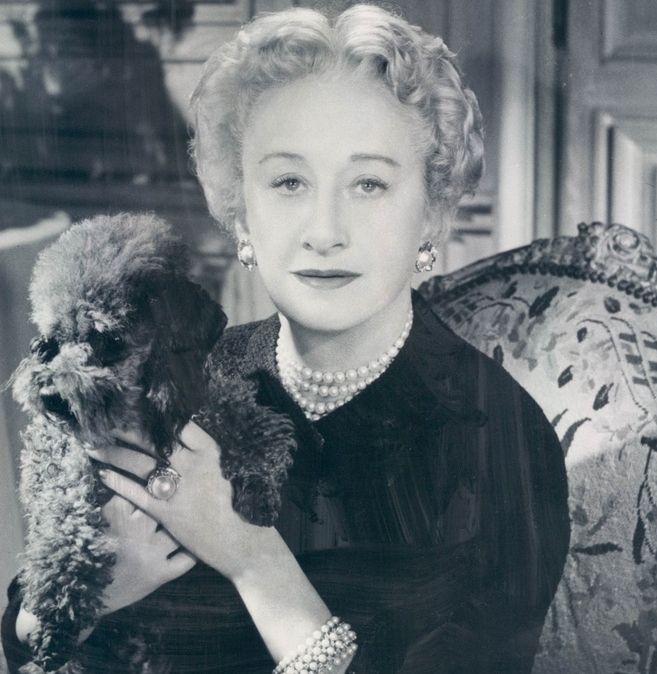 Hattie and Major John Zanft Anniversary Update…….
VIP homebuyers registering at Carnegie Manor, Middletown-Courtsey of a Google Search
August 21, 2014 Last updated: Thursday, August 21, 2014, 5:05 PM
The Record
Photo courtesy of Forefront Homes
The entrance to Carnegie Manor in Middletown, Monmouth County - an intimate, new community of seven estate-style homes from builder Forefront Homes.
A new community is coming to Middletown in Monmouth County, and it is bringing a storied past with it.
Carnegie Manor is an intimate new community of seven estate-style homes, from builder Forefront Homes, that pays homage to the property's rich history. Prospective Carnegie Manor residents are encouraged to join Carnegie Manor's VIP list to receive up-to-date community information by visiting ForefrontHomes.com.
"Upon entering Carnegie Manor, you will experience two picturesque ponds located on either side of a private entrance road that sets you along a path to spectacular estate style homes," said Roger Mumford, builder for Carnegie Manor. "A property of this stature and natural beauty becomes available only once in a lifetime, and, in this case, in a fabulous Middletown South location."
Six of the estate homes are set on rolling lots of approximately one acre in size. The seventh home is an elegant country estate that was built in 1939 for Hattie Carnegie, the famed New York City-based fashion entrepreneur who owned Hattie Carnegie, Inc.
"This estate home was once Hattie's summer home and will remain on nearly two acres of property with large specimen trees and lovely brick patios," Mumford said.
Hattie's husband, Major John Zanft, the former vice president of Fox Films, purchased Water Field Farm at Nut Swamp (now Carnegie Manor) on Middletown-Lincroft Road in 1936. Freehold architect J. Hallam Conover, a Colonial Revival specialist, later designed the estate for Hattie to use as a vacation home.
The couple referred to the property as "The Four Winds Ranch." The ranch, which was built in a colonial-revival style, is filled with old-world warmth and charm on a pastoral rolling property. The main entrance hall, offering a view of ancient beech trees, opens to the wood-paneled library and the formal living room. The formal dining room offers built-in china cabinets and a delft-tiled fireplace.
The property was later sold upon Hattie's death in 1956. The new owners named the property "Carnegie Court" in honor and appreciation for Hattie and John. More recent owners named the property "Four Winds Farm."
"Reborn in 2014 as Carnegie Manor, this 13-acre site will incorporate new, well-equipped home designs starting from $1.3 million," said Mumford. "This new offering will be available for purchase in early fall."
For more information, call 732-842-1580 or visit Forefront Homes.
Follow-Up
I left a message with Roger Munford, director of the project. When he called me back, he mentioned that he was born on February 22, 1956 on the day that Hattie died.
He is going to send me some information on the project and the property.
Love and Marriage
Major John Zanft wrote an entertainment column three times weekly for the New York Post from 1909 until the mid to late 1940's.
In 1928, he was planning to marry his childhood sweetheart, Hattie Carnegie, purposely wanting to throw off the press, he said, that he was traveling to Detriot to oversee the opening of a theatre
In all actuality, John and Hattie travelled to Philadelphia to tie the knot, and to have some "ALONE" time to enjoy a honeymoon.
Their actual location was spilled the following day when the newspaper announced that the couple had married, however they kept their secret for at least twenty-four hours. They received many messages from well wishers.
Love
John loved working out in Hollywood. He loved EVERYTHING about California. He wanted to live out there. He was however established in New York as was Hattie. He eagerly ACCEPTED each and every temporary job offered to him. .
In 1947, when Hattie's health began to fade, she would get nervous when John would venture out to California on assignment, no matter how brief. Hattie was conflicted; she loved John and wanted him to be happy. She almost didn't ask him, but something must have happened because she eventually did. She asked John to resign, not to take anymore California jobs.
This might have sounded selfish on Hattie's part, but it wasn't. Life was slower paced then today, as were cars, trains and even planes. You couldn't be home as soon, in case of an emergency. Besides John had three or four jobs in New York to keep him busy.
Hattie's niece confirmed to me, that Hattie's health was always poor. In her younger years, she fought through it, but as she aged, it really took hold.
John had his share of difficulties as well.
Major John Zanft Seriously Injured in Car Wreck- 1923
In 1923, John was involved in a serious car wreck that almost cost him his life. He was left with several broken ribs, a concussion, a broken leg, a broken arm and several scratches.
He also had his share of Lawsuits
ACTOR SUES ZANFT.
James J. Ryan, a stock actor and a member of the Academy of Musie cast during its stock run, has filed suit against Manager John Zanft of the
Academy, asking for two week's salary, amounting to $120.
When Zanft abolished the stock policy at the Academy, he retained
Ryan for a so-called indefinite period to appear in the one act playlets at $60 weekly salary.
Ryan did well the first week, but the producer objected to his presence there after.
Hence the litigation.
Major John Zanft- A Studio Mogul
John Zanft, of the Fox vaudeville circuit, will end his duties as manager of the Academy of Musie Saturday.
Mr. Zanft is going into the film department of the Fox enterprises. This firm is figuring on building two studios with the object of doing their own producing, one to be in New York and the other in California. MMr. Zanft is planning to take charge of one of these.
Major John Zanft Suffered a Nervous Breakdown
In 1926, two years before he married Hattie, he was hospitalized with a nervous breakdown. He was promptly ordered by a doctor to take a much needed vacation.
When he was released from the hospital, he relaxed for two weeks in the New Jersey countryside
(Pre-marriage to Hattie, Pre-purchase of the Four Winds Ranch.)
Vacations
Hattie and John LOVED the City of Dallas. They had many friends there. Not only that. They loved to gamble…….YES, GAMBLE! Hattie played her first slot machine in Dallas, and she was hooked.
They also used to travel to Mexico, gambling was a past time in the 1930's and 1940's in Mexico of all places.
In 1953, for their 25th Wedding Anniversary, John took Hattie to Hawaii. Hawaii was six years from statehood, but still a much visited paradise. It was their first visit to the Hawaiian Islands.
The couple was very social and had many friends. During Prohibition they were very vocal about the fact that they made their own alcohol. They loved to host dinners and parties at their ranch and their Fifth Avenue often hosting small dinners,
The Couple hosted Backgammon, Poker and Canasta tournaments that satisfied their competitive natures.
Having natural green thumbs, they enjoyed gardening. They sold potatoes and apples grown at Four Winds.
Reading the latest books, seeing the latest plays, and playing golf was something they both enjoyed during their lifetimes.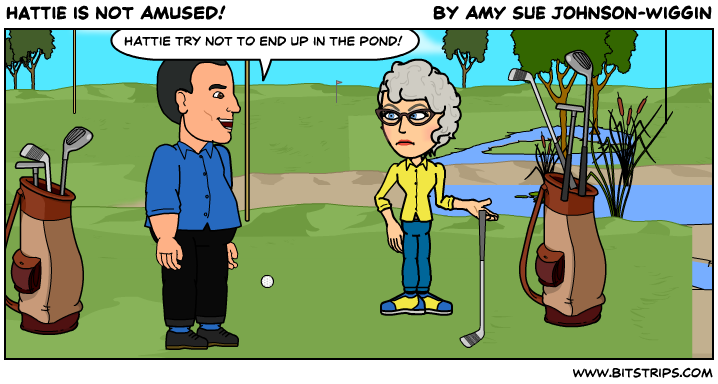 Much Deserved Success for Husband and Wife………
The Film Daily-1926
JOHN ZANFT GETS FOX -POLl EXECUTIVE POST- 1926
With the acquisition of the Foli chain of motion picture theatres in New England by the Fox Theatres Corporation,
it was yesterday announced that Major John Zanft will assume complete supervision of the operation and maintenance of the enterprise.
Major Zanft is vice-president and general manager of the William Fox
Circuit of Theatres, and this latest Poli Executive Post comes as a mark of faith in his ability.

Zanft started with William Fox seventeen years ago, in 1909, at the old Dewey Theatre on 14th Street and his entire time since then has been devoted to the development of Fox's theatre interests. 

The Major, in addition to his business duties, will find time to retain his connection with the Board of Commissioners of the Elmira and 

Bedford Reformatories. 
The Fox Poli Theatre- Hartford, Connecticut-1933
Who was Who in Fox Theatres in the 1930's
FOX THEATRES
CORPORATION
DE LUXE DIVISION
Vice President/General Manager- JOHN ZANFT
Local Managers
Brooklyn- Harry B. Wati
Academy of Music- Jerry O'Connell
Audubon- Harry Moort
Detroit- William Rayno
Washington- Hardie Meakii
St. Louis- Louis Harry Greemai
Philadelphia- David Idza

Atlanta- Rocky Newton
John Wrote About the Goldwyn Girl Hunt in One of his Articles

Goldwyn Girl Hunt On 

Still not satisfied with the selection of "Goldwyn Girls" for the current 

Eddie Cantor picture, Sam Goldwyn will hold auditions again next Tuesday and Thursday.

The Company has auditioned around 150 beauties in the past three weeks. 
Hattie and John were both thrilled when their beloved Lucille got the Job………

Shearer and Cantor 

Still Grip London 

London. — Three American pictures are holding over here, two of them, 

"Rip Tide," with Norman Shearer and Eddie Cantor's "Roman Scandals" going very big. The third is "Wonder Bar," which is trailing them very 

closely. 

The newcomers this week are "Bottoms Up" at the Capitol; "Son of 

Kong" and "You're Telling Me" at the Plaza; "It Happened One Night" at the Tivoli; "Bulldog Drummond," a 

British International, at the Regal, and Bob Flaherty's Caumont epic, 

"Man of Aran," a lovely piece of cinematography, at the New Gallery. 
FACT: Lucille Ball was an extra in the following films, "Roman Scandals", "Bottoms Up" and "Bulldog Drummond".
ANOTHER FACT: Norma Shearer was a loyal Carnegie shopper.
More Lucille Ball Related the John Penned for the Post.
'Roberta' in Big Money
New York. — "Roberta," the Max Gordon operetta, is selling out these nights and has climbed into the list of the five biggest hits in town, and
what a fine musical picture and fashion film it will make.
FACT: Lucille Ball played a model in Roberta. She credited Hattie Carnegie for preparing her for this role.

Early 'Gallant Lady' 

Runs Top 'The Bowery' 

New York. — Early reports on "Gallant Lady" engagements indicate that 

this picture is likely to pass "Bowery" figures for Twentieth Century. 

In Buffalo the first three days business totaled $7500 against $6500 for 

"The Bowery." 
FACT: Lucille Ball was an extra in this film.

Scandals' in 5th Week 

New York, — "Roman Scandals" is going to go over five weeks in Philadelphia, to establish a new-day record for time of run and gross cash taken in at the box office. 

----------------------------------------------------------------------------------------------------------------------------------

Joan Bennett Set 

As Lederer Lead 

Joan Bennett was signed by Para- mount yesterday for the bracket spot with Francis Lederer in "Pursuit of Happiness." The Schulberg, Feldman 

and Curney office negotiated the deal. 

It is reported that part of the Radio-Paramount deal for Lederer involves Radio's getting the right to sell the picture to its exhibitors to meet the August 28 release date scheduled 

FACT: Lucille Ball was a mannequin for actress John Bennett when she shopped at Hattie's.

ANOTHER FACT: Lucille was also often a stand in for Joan Bennett when she first arrived in Hollywood.
--------------------------------------------------------------------------------------------
New Momma- Congratulations to Joan Bennett
February 21, 1928

Joan Bennett played Momma to an eight pound baby girl yesterday — 

she waited "purposely" so that the infant would be born on her birthday — and 

it was! 

Joany, if we remember correctly, was just twenty-four yesterday, and Gene Markey is passing the cigars — extra special cigars for the double event! 

The new baby will be named Melinda. 
Fact- She ended up naming the baby Adrienne.
---------------------------------------------------------------

Marie Dressier Better 

Mane Dressier is regaining her strength rapidly and is due to return 

to work at MGM in two months, according to Arthur Landau, who received word from the star yesterday. 

Miss Dressier is suffering more from exhaustion than anything else. 

Landau said. 

Fact: Marie Dressler was one of the first actresses to sign with John Zanft Productions
-----------------------------------------------------------------------------------------------
He Tried his Luck in the Movie Industry………
John Zanft, of the Fox vaudeville circuit, will end his duties as manager of the Academy of Music Saturday.
Mr. Zanft is going into the film department of the Fox enterprises.
This firm is figuring on building two studios with
the object of doing their own producing, one to be in New York and the other in California. Mr. Zanft is planning to take charge of one of these.
John Started his Own Production Company in 1934.
John Zanft Productions which folded in 1937, after only three years in existence.
He was discouraged, but at least he gave it a try.

Zanft Singles Agency 

Major John Zanft has given up all ideas of combining his efforts with that of all established artists' representatives here and will go it alone. 

A Zanft office will be opened here, in New York and in London in the near future. 

WERNER RICHARD HEYMANN 

Composer 

("THE CONGRESS DANCES" etc. etc.) 

Under contract 

FOX FILM CORPORATION is pleased to announce that JOHN ZANFT, Ltd. will be his personal and business representative.

Walsh and O'Brien 

Sign with John Zanft-1934

Raoul Walsh and George O'Brien yesterday decided to put their affairs 

in the hands of the John Zanft Ltd. agency and signed a five-year managerial contract. 

FACT: John Zanft co-produced five George O'Brien films along with Sol Lesser.

Lesser-Zanft Will 

Do Six with O'Brien 

Sol Lesser and John Zanft yesterday announced that they will produce six pictures within the next eighteen months, with George O'Brien as the star. The company is called the George O'Brien Pictures Corporation 

and the pictures will be released through Fox. 

This new project will not interfere in any way with Lesser's connection with Principal Pictures nor with the conduct of the John Zanft agency. 

Sol Lesser Moving 

To Sennett Studio 

A deal by which Sol Lesser will make all his future productions at the Mack Sennett studios has been put over by Jed Buell, of the Sennett organization. Although the other in- dependents who are producing there will remain. Lesser is the most important tenant, occupying by far the greater space. 

Among the productions which he will make there are "Peck's Bad Boy." which is scheduled to start May 21 ; a serial, "Chandu," with Gayne Whit- man in the title role; a Harold Bell Wright story, "When a Man's a Man," and a series of westerns. 

FACT: "When a Man's a Man."  was a Sol Lesser/John Zanft Production.
----------------------------------------------------------------------------------------------------------------
Opposed Censorship
John Wrote for the New York Post, but I added this because he Opposed Censorship.

N.Y. Times Digging 

Into Censorship 

The New York Times has wired Douglas Churchill, its Hollywood correspondent, to make an exhaustive survey of the censorship situation in he film industry as it affects Hollywood. 

The newspaper considers the subject of sufficient importance to have 

Churchill spend a couple of weeks digging into it and getting the personal reactions of all leading production chiefs. The lengthy article which he will write will be taken from the picture section of the paper and published in the Sunday magazine in three weeks. 

------------------------------------------------------------------
Hattie Carnegie Opens Florida Shop in 1932
Hattie Carnegie Shows Intriguing New Modes at her Shop in the Paramount Building
Palm Beach Daily News
February 5, 1934
Hattie Carnegie Inc, importer of intriguing new modes and creator of many fascinating models, has included in her collection for Palm Beach wear, her most beautiful gowns and smartest accessories.
New materials are the printed moirés, for afternoon wear, printed triple sheer, a smooth printed and crinkled crepe that resembles the old time "China Silk" marquisette, crisp and cool- looking with the slightly stiffened lace of the Spanish type.
An evening gown from Hattie Carnegie's resort shop is made of chiffon in a bright Kerry green. The front is cut high and drapes and ties over the shoulder with the pointed ends of a cowl drapery in white chiffon, which is applied as a draped yolk in the back. The skirt is long and full and has a train formed of a oblong panel with a similar triangular white insert at the bottom.
White triple sheer printed with brown polka dots and small stylized flowers in red and light yellow with a rather low, front neckline below which the material is draped and twisted through a center slit. Little triangular shoulder capes in which the arms are thrust give the pleasing dropped shoulder effect. The skirt has a slight train.
Crisp white marquisette printed with scattered field flowers, pastel blue corn flowers, crimson poppies and daisies makes an evening gown of new style and great charm. There are Volant's over the shoulders, on one side extending down to the waist line in a lovely old fashion that is seeing a revival.
The neckline is square in the front with a low V in the back. The skirt is slim and long in the back at about knee height is a pleated godet section is inserted to form a train, the top lopping over in two dog ears.
The gown is quaint, and yet is as modern as today.
Evening organdie printed in trefoil design in pastel red and green on white is as simple as can be with the rounded neck and long lovely lines. Narrow rows of knife plaiting edge the neckline and the arm holes and the bottom of the trained skirt, and a double row runs down the front and continues around to the back, just below the hips, giving a old-fashioned overskirt effect. And to complete this Godey-print effect there are mitts of material to wear with it……Mitts!----Actually! Little thumb less and fingerless mitts, with a frill of plaiting at the top. These mitts are shown with a number of Hattie Carnegie's dresses, some of them coming well above the elbow. Looking like a pair of long sleeves that somehow lost their moorings. This organdie frock is so quaint and cunning. There is a cherry colored bow at the throat and a belt of material faced with white kid.
Another delightful evening gown at Hattie's is made of black lace, but not soft, silky lace. No indeed, this lace has character to it. It is of the shadowy Spanish but is crisp and lightly stiffened. The bodice is plain with a high front and V-back bordered with a circular ruffle about five inches wide. The skirt has a circular flounce that droops and widens from a point high in the front and extends to form a train, which is edged by a similar circular ruffle.
Afternoon frocks at Hattie's are feminine and adorable. One is made of crêpe crinkled silk that resembles old fashioned "China Silk" printed with Chinese looking flowers in bright red and royal blue. It has a turn over collar and a gilet front edge with a triple row of knife plaiting. Four big Sapphire colored buttons close the gilet. The above the elbow sleeves are finished with the plaiting. There is a blue velvet bow at the neck, and a belt of the same velvet. This should be worn with a cocky little tam and gauntlet gloves of blue velvet to match.
An afternoon coat and dress ensemble of the new printed moiré has a tight fitted coat closing with one red silk button. The dress is totally plain with a rounded neckline rather high in the front and almost to the waist in the back finished with French piping. The jacket has a turnover collar with wide plaited frills in the place of lapels. Short sleeves are finished with the same plaiting. The material shows one of the new printings, white flowers with a red sketch line apparently on a dark background of dark blue. Only a little of the blue is shown, yet what there is visible is clearly a background, a very new and unusual way of printing a design. With this you might wear one of Hattie's new white panamas, quite large with a cockade of blue and red at the back to match the colors of the print. And you would choose the new perforated doe-skin gloves and perhaps the new bag of white pigskin to be smartly turned out.
These pigskin bags are a Hattie Carnegie specialty and made in her own workroom back in New York.
Among the very feminine things are the negligees, one of the dusty pink jacquard, with a girdle of pansy blue. It has a surplice front with long pointed triangular sleeves with tiny pleated epaulette at the shoulders.
Among the hats are huge beach flats with open crowns, the new Breton sailors and the tiara turbans in which a band of material stands up exactly like the tiaras that so many women are wearing. There is a smart turban of emerald green straw cloth with a braided edge and accompaning white linen gloves with similar braiding at the gauntlet wrist.
The secret of many of Hattie's smart turbans is the insert of veiling which is used on the cutout models. The hair shows in between tucked and rolled sections as in a turban of striped rough cotton.
Hattie Carnegie's own perfumes in their smart flat pyramidal gold and black bottles are favorites with many women. Her other toiletries have the same delightful odors.
Bathing suits at this shop include many models, among them the suits of silk jersey and a new neckline that opens as low as you like, and buttons in sections to suit your idea of a proper suntan.
There are also many smart sweaters in various weights and colors.
-----------------------------------------------------------------------------------------------------
Shop Upgrade of 1935
Palm Beach Daily News
January 14, 1935
New fitting rooms have been added this season to the attractive shop of Hattie Carnegie Inc in the Paramount Building. The rooms that are located on the southern side are light, airy and comfortable, adding greatly to the facilitation of this exclusive shop.
Hattie Carnegie gowns are worn by women of the most exquisite taste, and no wonder-for some of the loveliest gowns ever seen have their origin in her shop. Among the beautiful evening gowns in her resort collection is a simple little model of satin in a new rose –orchid shade. The skirt is plain in front and beautifully fitted and widened at the back by a flounce set at knee height. The bodice is low both front and back with a circular ruffle at the top and braided shoulder straps. Interest centers at a long spray of orchids arranged at one side.
Organdies have gone glamorous with embroidery of silver and gold. At Hattie Carnegie's there is one frock of the palest pink organdie with an open work crossbar pattern of Silver embroidery posed over a pink taffeta slip. The front crosses over and turns back into reverse, the back is the same only much lower. The skirt fits closely over the hips and then flares widely. The wide belt is of silver kid.
Among the new beach things at Hattie Carnegie's is the very new long beach dress. Of natural linen, it has a jacket top that fits tightly at the waist. There is a beautiful silk scarf in crimson and white. You can flit confidently from cabana to bar in this frock for the very simplicity makes it smart.
Nothing in the way of clothes is safe from this clever businesswoman of women's fashion. You might think the poor old fisherman would be allowed to wear his time honored outfit, but no we borrowed his oilskins, do them up in brown with big white polka dots and we make beach clothes out of them.
You slip the fishermen's top over your wet bathing suit-this top covers this whole affair.
Hattie Carnegie perfumes are found on the smartest dressing tables, and the containers are as lovely as the fragrances. This year Hattie introduced new suntan powder in a shade just right for sun-bronzed skin, which can be blended for lighter tones. It comes in a black and gold container in a lovely clear crystal box that can serve many purposes once the powder is gone. Crystal is so much in favor this season. Among the jewelry novelties that Hattie as imported to her Palm Beach shop are bracelets and ring sets in crystal. One shows beautiful engraving, another is clear and transparent. A bracelet and clip set uses crystal and pearls. Then there are crystal leaves in smoke color and clear, imported especially by Hattie Carnegie. Also those amusing little mask rings and bracelets shown by Chanel and exclusively Hattie Carnegie in this country. There are exquiste evening bags embroided with novelty sequins in silver, black and Schiaparelli tortoise; and flat cigarette cases, in enamel and semi-precious stone medallions, the box just the size to hold the tin flat fifties of your favorite smoke. And to go back to crystal, this year Hattie Carnegie has some unique crystal table decorations; a caviar bowl and clever candleholder of square crystal prisms set at unusual angles and some other things that you will not see elsewhere for some time.
Another exclusive Hattie Carnegie importation are hand-blocked native skirts from the East Indies and the South Seas. They are incredibly attractive and very primitive shaped like a bag with the side sewn up. You tie them around your waist. Please be warned…..They are very expensive. They are also very amusing and uncommon.
The up-to-date hostess who is looking for something unusual in trays will find the new cocktail trays of inlaid wood at Hattie Carnegie's just the thing that she is seeking. They are inlaid in several patterns and add a very modern touch to the bar.
Hattie Carnegie was Voted America's Best Known Designer
January 24, 1947
If there is one name that fashion conscious people all over America know, it is that of Hattie Carnegie.
More women have aspired perhaps to Carnegie creations than to those of any other designer and they continue to do so.
She was born Henrietta Kanengeiser in Austria. Henrietta was a teenage girl aboard a boat travelling to America where she was said to have asked,
"Who is the richest person in America?"
When she was told that it was Andrew Carnegie. When she became famous, she adopted the name Carnegie and the rest of the family followed suit.
She got a job as a messenger and salesgirl at Macy's Department Store when she was fourteen. She met John Zanft while he was shopping at Macy's two years later.
Other jobs at Macy's she was trained for were modeling and millinery. Millinery was her favorite, she proved to be a skilled hat maker.
Hattie and her friend Rosie Roth saved up money, going into business for themselves. They rented a room in a building, owned by two golf pros. The building contained, a sports equipment store, a deli, a Chinese restaurant and a laundry mat located in a rundown neighborhood. Hattie made the hats, Rosie made the dresses. Hattie modeled their creations in public attracting a clientele to the shop.
Hattie was her OWN advertisement and a few years later. She bought out Rosie's share of the business.
She saved up to move to a better location. Hattie Carnegie Inc was born.
References:
The Hog River Journal-Hartford Connecticut
http://www.hogriver.org/issues/v01n03/palaces.htm
The Film Daily- May 27, 1930
https://twitter.com/TheFilmDaily
The Ottawa Citizen
The Record
The Palm Beach Daily News
http://www.palmbeachdailynews.com/
Forefront Homes